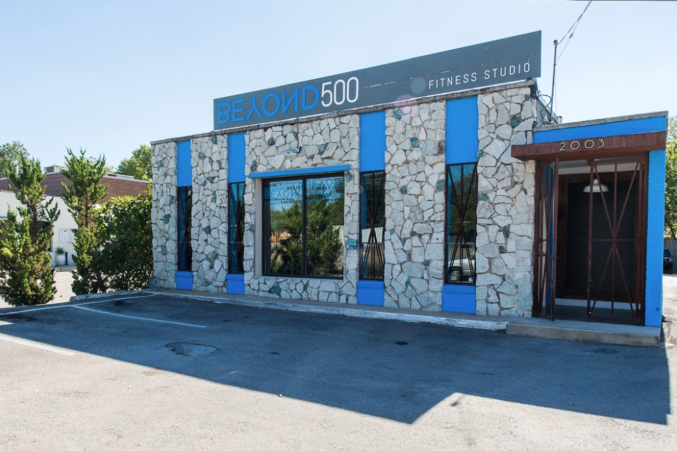 What's Going on at Beyond Studios?
All three Dallas locations suddenly shut down this week.
By Kimber Westphall
Published in Health & Fitness
April 6, 2018
11:33 am
Photos courtesy of Beyond Studios
Beyond Studios, which helped popularize the group fitness concept in Dallas almost a decade ago, has shuttered its three locations here while its founder seeks a new owner to operate them.
The chain, founded by Brandi Marino in 2010, became one of the pioneers for Pilates reformer classes in Dallas with its first studio on Lovers Lane. It eventually added two other studios (specializing in HIIT and spin) on Henderson Avenue and in Preston Hollow, and, in 2016, franchised into Frisco and Oklahoma City, and transformed all its studios into franchises as well. The operator of the three Dallas locations abruptly closed this week, which means Marino must find a new operator before they can reopen.
This week, some Beyond instructors shared that they had unexpectedly taught their final classes at the studio on social media. ClassPass and StudioHop pulled all Beyond classes from their platforms. An email sent on behalf of the Beyond team this week announced the closures, noting "we do not have a firm date yet for the operation of these locations but are working as fast as humanly possible to give new life to these studios."
"Let me start by saying my company, GoBeyond, Ltd. is a franchisor that has access to certain distinct brands, intellectual property, and promotional products and services," Marino says. "GoBeyond, Ltd.'s purpose is to license these things to independent franchisees who are separately controlled entities with their own staff in exchange for royalty fees."
GoBeyond, Ltd. doesn't actually control fitness studios in Dallas; the franchisees handle all operations, including the leasing, management, scheduling of classes, and employment. GoBeyond, Ltd. provides the structure, training, and tools for these businesses to operate. The previous operators have not responded to requests for comment. So now that we can wrap our head around the franchise lingo a bit, what does this mean for the future of the three Dallas locations?
"Ultimately, we intend to re–establish our brand at the same locations with new, dependable operators and hopefully begin to pick up the pieces to rebuild our reputation with the patrons of our life-improving fitness programs," Marino said.
Marino says her team is currently restoring the Dallas locations and not conducting classes in the month of April. The plan is to open the doors in May, but, again, Marino will need to find a new manager. Marino says the company is currently assessing which clients have outstanding packages with Beyond and will be working with those clients to extend classes or packages for when the studios open back up. Anyone who signed up via ClassPass and StudioHop has been credited for classes.  
"We are also working diligently to provide answers regarding refunds to clients who have purchased Beyond classes or other packages," Marino says. "We are reaching out to our clients individually, expressing our sincere apology and ensuring everyone that we are working around the clock to resolve this unexpected situation."
In addition, the BEYOND Frisco franchise has offered free workouts to any client who has a current package while the Dallas studios are closed. To sign up for a class, email [email protected].