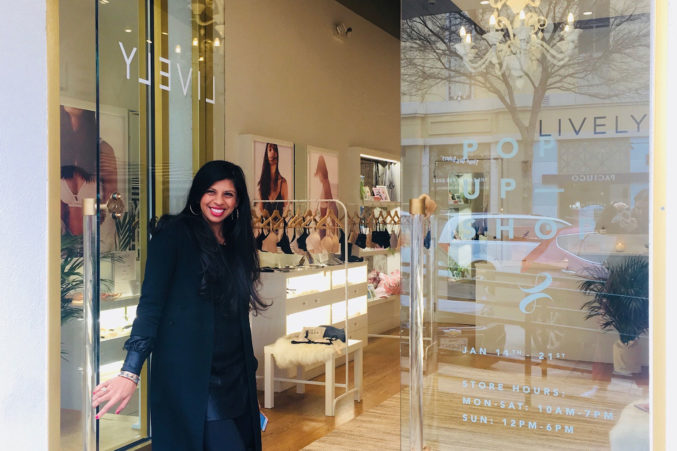 Why a New York Startup Zeroed in on Dallas Shoppers
LIVELY's chic West Village pop-up is about more than just shopping.
Over the past few years, it's been interesting to see how companies have adapted to the experiences-not-things mentality. But it's even more fascinating to see a new brand created with a focus on community at its core. New York-based direct-to-consumer "leisurée" company LIVELY, founded by a former senior merchant at Victoria's Secret, is a perfect example.
"We started building our community three months before we sold our first product," says founder Michelle Cordeiro Grant. "I wanted to build a brand that was based on community first, and create a conversation and a movement. Then we just let the product speak for itself — it's kind of a component of the overall experience."
The conversation started on Instagram in 2016, where influencers who had been sent LIVELY product were posting from Dallas to Denver. After holding a few small events in New York, the small team began planning a cross-country for a tour that would bring them to a new city each month. "We posted on social and asked, 'Where should we go?' Dallas was the loudest and proudest response," says Grant.
LIVELY's brand recognition isn't limited to New York or Los Angeles (they ship to every state each week), but despite their cross-country appeal, Dallas still always rises to the top. "It's not just revenue but the variety of consumer demographics that I love," says Grant. "It's not just young women buying LIVELY, but it's her and her mom. It's a household buying together, which is really exciting because that's what our brand is about: doing things together."
*Editor's Note: Moments after Grant mentioned mothers and daughters. An actual mother/daughter duo walked into the pop-up. It was wild.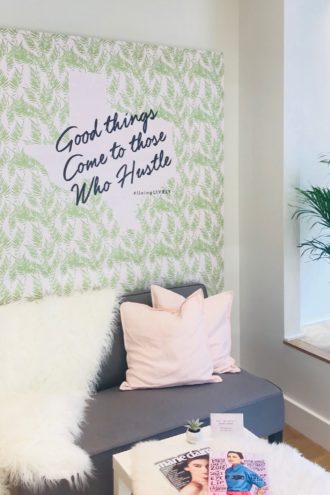 Find LIVELY's first official pop-up in the former Kendra Scott space in West Village beginning today through January 21, for a rare opportunity to shop their super comfortable no-wire push-ups, popular Geo Lace Bralette IRL, and newly launched swim and activewear.
In keeping with LIVELY's community-driven nature, they'll be hosting fun happenings throughout their stay, including a High Tea with Bird Bakery, a panel with Bumble and Brit Rettig, a DIY Taco Night with Taco Diner, and a Friday night beauty sesh with BAM Beauty Bar and Cherry. "We see LIVELY as a living being. Whoever we partner with is who LIVELY would hang out with," says Grant. "Where would she eat, drink, or workout? We like rosé and fitness."
For the digitally native brand, the first stop on their tour isn't just an opportunity to get to know Dallas even better, but a retail experiment. "You can't just have a store where people shop, there needs to be a purpose. We want to create reasons for girls to come together," says Grant. "We came here for three days and did experiences and now we're coming for ten days and doing a pop-up store experience. We could be here permanently soon enough."
*View our slideshow for a peek inside the West Village pop-up, open through January 21.
SaveSaveSaveSave
SaveSave
SaveSave