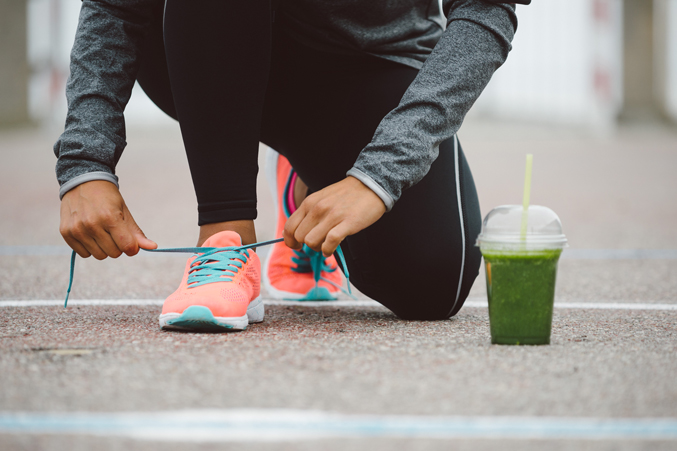 5 Ways to Detox and Conquer in Dallas This Month
There's no goal that can't be met thanks to these local studios and companies.
This year, local resolution makers have every opportunity to meet their fitness goals, but what if your mission goes beyond regularly hitting your favorite boutique gyms? Maybe you want to hit reset on your diet and cut out sugar (how do you even do that, anyway?), or ditch toxin-filled products in your cabinet to become a natural beauty. You may have witnessed Mariah Carey's triumphant return to New Year's Rockin' Eve and want to find a way to harness that pure, dazzling energy for your best year yet.
Below are a few local ways to do all of the above this January. May the power of Mariah be with you.
Session Pilates' Nutrition Workshop + Sugar Detox
January 6, 1:30 – 3:30 | $40
Brittany Grignon's Knox District studio is Pilates perfected, so I'm down to take whatever advice their team is willing to dole out. Expect to find me at Session Pilates this Saturday afternoon, where I'll be furiously taking notes during nutritional therapy practitioner Jennifer Ostman's "Nutrition 101" workshop and wondering whether I can give up wine long enough to join Session's 6-week sugar detox. Here's to hoping!
LIVELY Dallas Pop-Up
January 11 – 21
Super cool "leisurée" company LIVELY is hosting their first pop-up in Dallas' West Village this month. And if shopping with their aesthetically-pleasing pieces IRL wasn't enough, they're also hosting a number of fun, free events with some of our favorite local companies. Visit their site for updates on the lineup, which includes a tea party at Bird Bakery and a Friday night pampering sesh with Bam Beauty Bar and Cherry, but be sure to book a spot in LIVELY's boss babe-filled Panel featuring the company's founder and CEO Michelle Cordeiro Grant, Grit Fitness' Brittani Rettig, and more. It's sure to inspire.
The Gem's Healthy Counseling Series
Wednesdays in January | $200
The Gem is one of the tastiest places to eat healthy. Go full Gem all day every day with the help of their weekly counseling series in January, where you'll score loads of advice and a lovely light meal.
Credo Opening
January 27
The Sephora of clean beauty is coming to Plano's Legacy West and it's a big deal. There will be a Tata Harper in-store spa and incredible all-natural brands such as Juice Beauty, goop, and RMS Beauty (their concealer is everything). A big deal! So make a whole 2018 thing of it. Give your makeup bag a cleanse by bringing your old, icky, toxin-filled products to their team for a "Clean Beauty Swap." Your skin will thank you.
Roots Juice Cleanses
January
Nobody gets psyched to do a juice cleanse, but this one is actually pretty good! Plus, you can score some solid discounts on three- and five-day cleanses for the whole month of January. Mariah has almost certainly done a juice cleanse in her life.