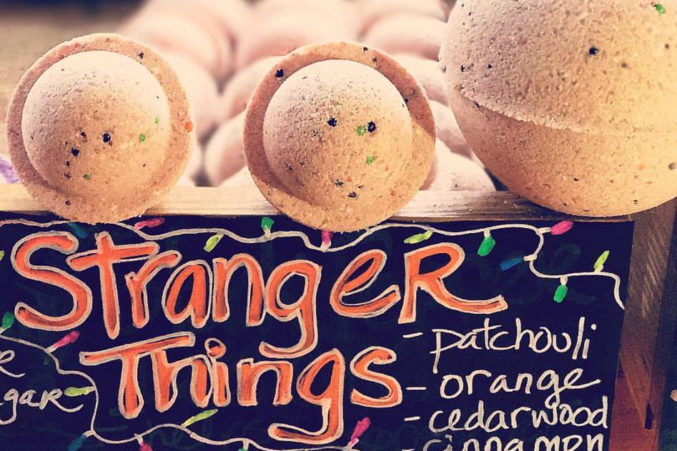 Fall-Themed Beauty Treatments to Try in Dallas
Because you deserve s'more-themed massages and to have your pedicures infused with chai.
It's one thing to add a little pumpkin flavoring to your latte, but some fall-lovers may want to take things a step further. We feel you, so we looked around to find a few ways to luxuriate in common autumnal scents this season, because you deserve to enjoy s'mores in more ways than one.
Well & Being Spa Four Seasons Resort and Club Dallas at Las Colinas
Warm Honey Chai Milk Offerings
At the Four Seasons, you can have your warm honey chai in facial, massage, and mani/pedi form. Expect experiences that include being "cocooned in a burst of cranberry-orange notes" or "ravished a fine-grain sea salt and rice bran oil to increase circulation" and getting massaged with lotion made by steeping organic cardamom into organic coconut milk. We're not sure what all of that looks like, but we're very much on board.
The all natural Oak Cliff salon has covered all their Halloween-inspired basis. Their homemade lotions and bath bombs sport themes ranging from Stranger Things (patchouli, orange, cedarwood, and cinnamon) and American Psycho (howood, myrrh, and grapefruit) to "Elphaba" (white sage and lavender).
"The 18 Karat October Retreat"
We don't like to pick favorites, but this treatment comes with a cocktail (a bourbon whiskey, walnut liqueur and carrot concoction called "The Alpine Rabbit) along with a slew of fall-appropriate "farm-to-treatment" goodness.
"As Easy as Chai" 
Treat your toes to a warm cinnamon apple soak, a chai sea salt scrub, a minty clay mask, paraffin treatment, and chai butter cream. Top off the best way to indulge in chai with a 10-minute massage.
Vivian's Boutique Spa
S'More Indulgence Treatements
The one spa to recognize s'mores as an important fall-themed treat, Vivian's Boutique Spa is offering a S'More Indulgence Treatment (which includes melting marshmallow balm and an antioxidant-filled chocolate mask) and a S'More mani/pedi option, along with a Perky Pumpkin Facial.
SaveSave
SaveSaveSaveSave
SaveSaveSaveSave
SaveSave