Camille Thompson and Kali Drake-Crème have been dancing and choreographing in the same circles for years. The duo first dazzled on the basketball court as Dallas Mavs Dancers, and Drake-Crème later became a Dallas Cowboys Cheerleader, but it wasn't until they began teaching at Power House of Dance that the two finally connected. "We would always see each other in passing and she was always so kind and helpful," Drake-Crème says. "It was like we were already friends."
After the two became mothers, Thompson developed an idea for different kind of dance team, one which celebrates women of every age, shape, size and background.  She enlisted Drake-Crème to help her bring the MOM Crew to life two years ago.
What inspired the MOM Crew?
Thompson: When I had my daughter, I gained nearly 80 pounds. My self-esteem suffered and I had briefly lost my passion to perform and dance. I wanted to dance again and I never stopped teaching but it was difficult for me to be myself on stage. Shortly after the idea for MOM Crew sparked; it took off and Kali came on board as Co-Director. Our vision was to create an avenue for moms to be able to express themselves without feeling out of place or ridiculous.  When we have children, our perception of how we should look or act changes drastically. MOM Crew is here to inspire women everywhere to get up and try anything and stick with their dreams regardless of hardships. And that's what "MOM" stands for with this group: mind over matter.
Who makes up your MOM Crew?
Thompson: MOM Crew is comprised of mommies and grand mommies of all ages and dance backgrounds.  Several of us have professional dance backgrounds ranging from motion picture appearances, music videos, and national recording artist performances, to professional NBA and NFL teams. And then some women in our group have either just enjoyed dancing during periods in their lives or simply have never danced and are now exploring the idea.
Drake-Crème: Some of us are studying for master's degrees, some are college professors and educators and some have doctorate degrees and careers. Yet we all still come together to make it happen as a team.  Balancing mom life and crew life is a challenge that is more than worth it.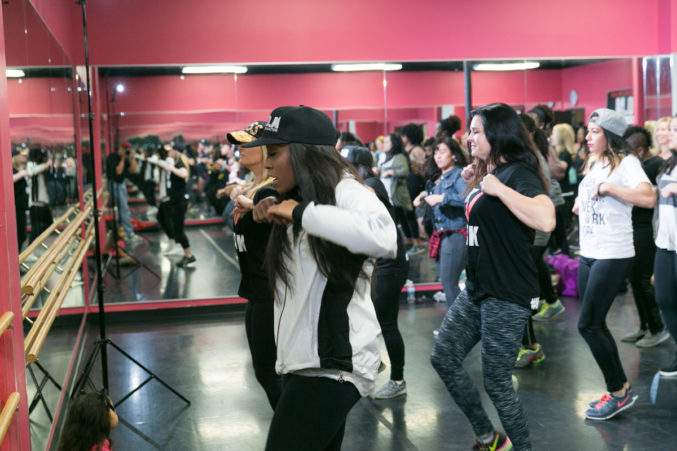 How old are the MOM Crew members?
Thompson: We have all age ranges in MOM Crew. The youngest gals are in the their twenties and we even have a member who is 70. That's Ms. Marilyn and she claims she will not stop dancing until she "falls dead." Ms. Marilyn is a true testament to women everywhere.
What has been the most exciting part of this journey?
Thompson: The most exciting part of this journey has been being able to travel as professional dancers.  We are currently on tour with RAW ARTISTS, which promotes new artists all over the nation. We've also traveled to Los Angeles to train and tape for national TV shows. Several of these women are not professionals and have no dance background. To be able to dance and perform was only a dream for so many of us and we are doing it professionally.
Drake-Crème: The most exciting part of MOM Crew is seeing our fellow dancers improve over time. Some mommies come to us scared to death about the idea of learning choreography and performing in front of an audience, and then they break out of their shell. That's extremely rewarding to know we have all been there are progressing to some extent.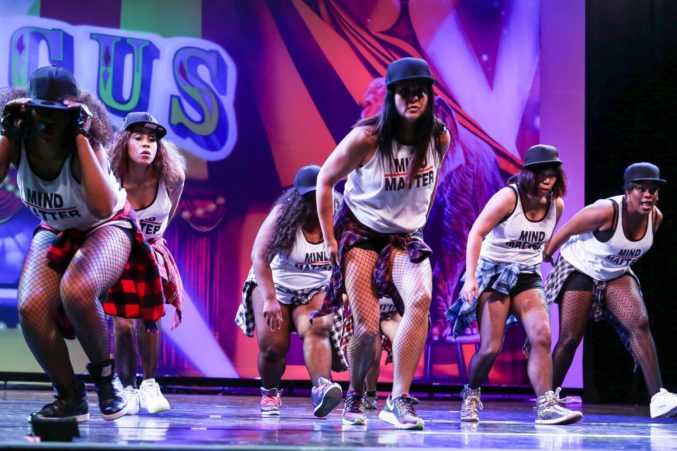 What has been the most challenging part of this journey?
Drake-Crème: We are all mommies and grand mommies and this comes with several responsibilities and expectations. The rehearsals are long because several of us haven't performed before.  So we start from ground up every year.  Several ladies are now veterans, but the new ones take time to acclimate to the schedule and pressure. It is tough to balance work and kiddos.
What kinds of events can people hire you for?
Thompson: MOM CREW is available for flash mobs, surprise marriage proposals, gender reveals, graduation parties, charity appearances, showcases and dance competitions. Basically anywhere that has a stage or dance floor with speakers.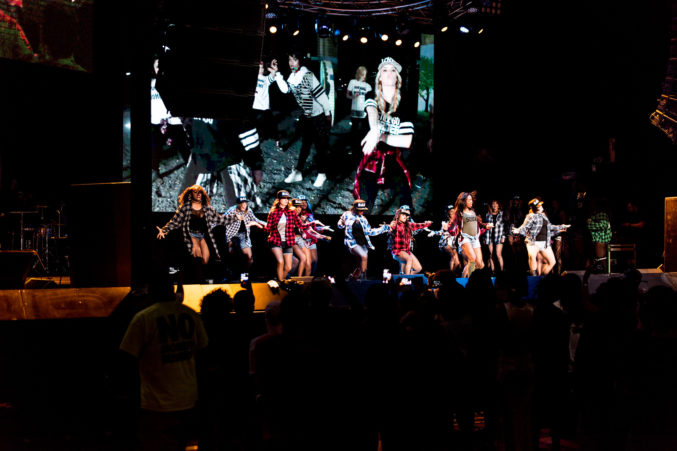 Are there classes anyone can take, even if they're not a crewmember?
Thompson: Classes are every Friday at 6:30 p.m. at the Centre for Dance. Classes are open to all mommies of all dance levels. The class is hip-hop style but we often times have guest teachers come teach styles such as Bollywood, breakdancing, tap, contemporary, jazz house, salsa and more.
How can someone become a member of the MOM Crew?
Drake-Crème: Any mom is welcome to audition and they are held every summer. It is recommended to attend our MOMS WITH MOVES classes to become more familiar with our dance styles.
SaveSave
SaveSave
SaveSaveSaveSave
Get the AtHome Newsletter
Enjoy Dallas' best trends, hot properties, and tips from local designers to help you nest in style delivered weekly.