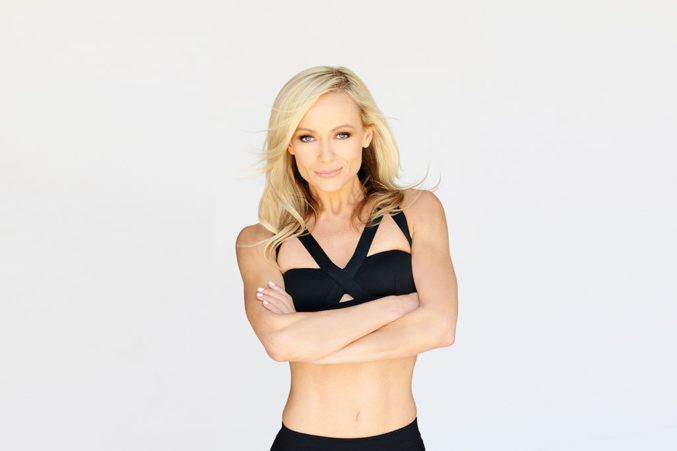 Dallas Fitness and Wellness Events to Hit This September
From self-care seminars and puppy yoga to a Body by Simone retreat, this month is full of ways to support your body and mind. 
There is a crazy amount of cool fitness events happening this month, so we'll get right to them.
Outdoor Voices' Pop-Up Party at The Rustic | September 3
If you're sticking around Dallas for Labor Day, spend your Sunday at The Rustic, where MiniLuxe, Zyn22, Outdoor Voices, and other local shops are bringing the goods (set to the live tunes from several local bands) from 4-9pm.
Price: Free
New Boxing Classes at Vital | September 7-15
Remember when Vital Fitness Studio just focused on yoga? Since its revamp in 2016, The Joule's cool subterranean gym has added cycling, TRX, HIIT, personal training, and this month, you can tack on boxing to that list. For a week in September, you can try a high-intensity boxing class for free, and maybe let off a little end-of-summer steam.
Price: Free
Wellness Series at The Crow Collection of Asian Art | September 6-24
This month, the museum is offering a four-week series about self-care, including how to keep up your energy in the afternoon, why you should be using a tongue scraper, and how to make something called "Golden Milk" for better sleep. (We're particularly interested in that last one.)
Sept. 6 – The Art of Aligning Internal Bio-Rhythms with Rhythms of Nature
Sept. 13 – Morning Practices – Self Care to Start Your Day Right!
Sept. 20 – Mid-Morning & Afternoon Practices – Self Care to stay Healthy and Alert
Sept. 27 – Evening & Bedtime Routines – Self Care for Sound Sleep
Price: $10 per class, $35 for series
Corepower Yoga and Agile Clinics are uniting to bring you puppy yoga, with adoptable adorableness provided by Operation Kindness. We're guessing this will mostly just be puppies with a dash of yoga, but we're cool with that.
Price: $15 (Unfortunately, this event has sold out. But keep an eye out for more puppy-filled classes!)
Vino and Vinyasa | September 14
Don't worry, the vino comes after the Vinyasa at this two-hour event, which combines a yoga class lead by Grit Fitness founder Brittani Rettig on La Duni's NorthPark patio, a solid wine tasting, and a workshop lead by Rettig and the founder of an incredibly named organization called Boss Women Who Brunch.
Price: $30
Vital's Bike + Brunch | September 23
After you've tested out that boxing class, head back to the downtown studio to spin it out, followed by a carb-it-out session at Americano. The fee is $40. The guilt-free pizza is priceless.
Price: $40
Think of this one as $10 bottomless mimosas plus a really cool reason to get your walk/run on at 7am on a Sunday. Participants will tackle a 3-mile segment of the White Rock Lake trail before the champagne bottles pop, and a portion of the proceeds will be benefiting Dallas area homeless women.
Price: $10
Sweat Showcase with Body By Simone | September 24
You know Simone De La Rue. She's the celeb-loved trainer who's sculpted Chrissy Teigen, Taylor Swift, Sandra Bullock, and her fair share of Victoria Secret Angels. She's kind of a big deal, and this September, she's bringing her beloved dance cardio class to Dallas for a full-day of fitness, wellness panels, a superfood-filled lunch, and an athleisure fashion show at the Westin Galleria Dallas. Snag general admission or VIP tickets here, and start planning your post-workout selfie accordingly.
Price: $99-$119
If, after you biked and brunch, you craved even more pre-brunch fitness and convenient alliteration, sign up for Barre + Brunch. The Barre Code Highland Park is teaming up with Uptown's Nickel and Rye for an early morning workout and some hard-earned mimosas.
Price: $30