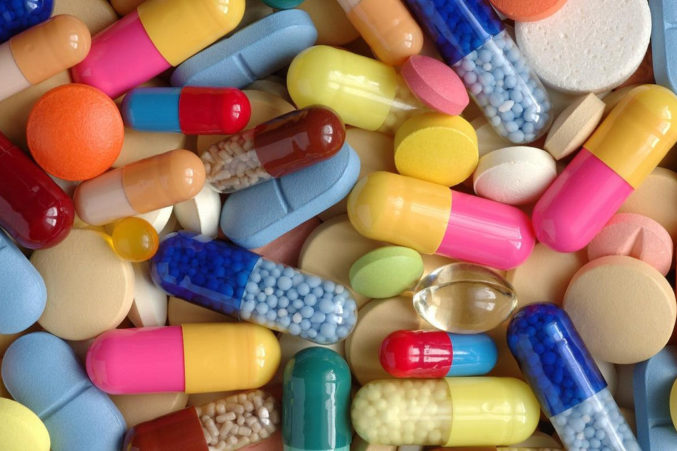 Ask a Nutritionist: The Lowdown on Vitamins
How to find the right fit.
Editor's Note: This conversation has been edited for brevity and clarity.
Navigating labels and digging through the latest health trends can get confusing–and fast. That's why we're talking with Dallas nutritionists, dietitians, and other health professionals to make sense of it, topic by topic. 
With the myriad of choices at every glance, a trip down the vitamin aisle can be overwhelming. From sleeping supplements to beautifully packaged multivitamins to water-dissolving vitamin packets, it seems impossible to figure it out. Do you need an iron supplement? Do you even need a vitamin at all? We spoke with Jo Ann Carson, Ph.D., professor of clinical nutrition at UT Southwestern Medical Center, to help make sense of it all.
Is it necessary to take anything in addition to a multivitamin?
There are two groups who should take different supplements: women in their childbearing years and people over 50. Young women need to get enough folate. The folate in food is not as available to our body as the folate in supplements or in foods that provide fortified folate. Women can achieve this by taking a supplement or making sure they're getting the more bioavailable form of folate-fortified food. After age 50, take Vitamin D supplements. We make Vitamin D in our skin, but as we get older, our skin doesn't make it as well. The other supplement would be Vitamin B-12. As our bodies age, we don't absorb it as efficiently. However, that supplemental Vitamin D, B-12, or folate could very well be part of a multivitamin. In general, if you're eating a very healthful diet, there isn't something that says you need to be taking a multivitamin. But many people are on the go and eating convenience foods. In general, it's not a bad idea to take one. If you're taking it, you're probably getting that recommended value.
What would you consider to be most important in choosing a vitamin?
When you look for a multivitamin, look for something that has in the neighborhood of 100 percent of the daily values. Then, make sure you're not getting too many minerals (zinc or iron). For example, a young female who's losing blood monthly needs iron and might need a specific iron supplement. On the other hand, men don't need that much iron.
For an average, healthy person in their 30s or 40s, would you recommend anything else?
The caveat is if they don't use good sources of calcium in their diets. If they're getting three servings of dairy and getting a multivitamin, fine. But if you're not consuming that many sources of calcium (whether from dairy or dark green vegetables), the issue would be to make sure they're getting adequate calcium. It's better to get nutrients from food. (Example: The lactose in the milk helps us absorb the calcium.) The bottom line: if you're a 30-year-old—especially a female because they live longer and tend to get osteoporosis down the road—it would be reasonable to take a calcium supplement.