Class Review: Hip Hop Heels
Calling all members of the Beyhive.
By Katelyn Lunders
Published in Health & Fitness
October 26, 2016
9:00 am
Photos courtesy of Hip Hop Heels
The Class: Hip Hop Heels at Centre for Dance in North Dallas.
The Appeal: It doesn't matter if you are a trained dancer or just want to get down somewhere other than the club — this class is geared toward all dance levels. And you do it all in heels. You'll have so much fun breaking a move and a sweat, you won't even realize you're burning anywhere from 300 to 500 calories in an hour, according to Harvard Medical School.
The Instructor: Geena Ngaaje has 20 years of dance training and experience, and has been teaching the class for five years. The best thing about taking a class from Geena is that she makes everyone feel fabulous and works to help anyone who is struggling to master a move. Her energy creates a fun, open space to be yourself.
Who's There: There were 11 of us, all young women with different levels of dance experience and confidence learning the choreography. One dancer got the whole class laughing when she said, "When I look at Geena, I feel like Beyoncé. But when I look at myself, I feel like Blue Ivy."
How It Went: We began the class with a warm up and stretching. Then we hopped into our heels, and Geena got right into the choreography. She divided us into two groups and told us we were Beyoncé's backup dancers. We would be starting off stage and strutting to the middle. Then, she played our song — the live version of "Crazy In Love" — and we started learning the moves. After every few eight counts we learned, we would try it out to music. Once we knew it all, we got in formation and performed it over and over again until it was flawless.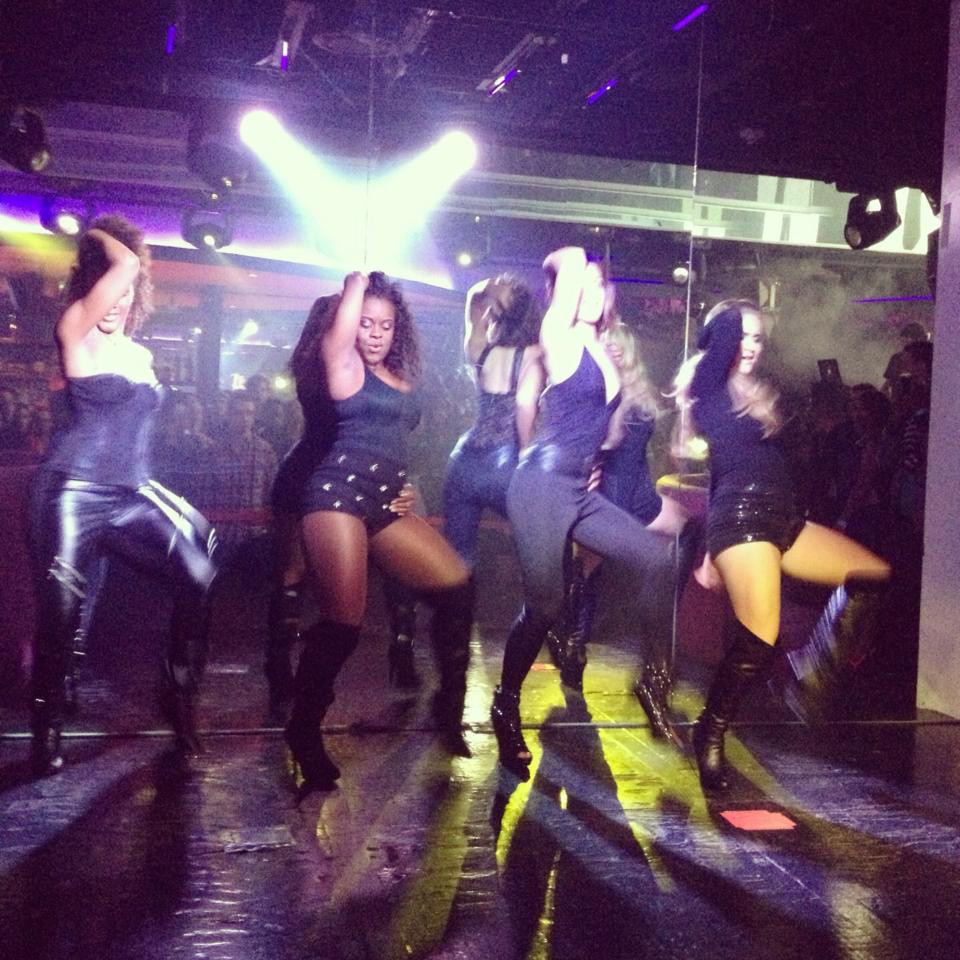 The Aftermath: At the end of the class everyone was smiling and feeling confident with the routine. Geena took a video of us performing the combo and joked that we would be ready the next time Beyoncé was in Dallas and in need of backup dancers — if only that were a remote possibility. Sigh.
Loved: How amazing and rewarded I felt when the class was done. It had been years since I had taken a dance class, and I can't think of a better way to get back into the groove than with a combo I was crazy in love with.
Hated: My only complaint is that the dance combo and class weren't longer. (There wasn't enough!) I could've done a two-hour class and another combo and still wanted more.
Difficulty Level: Because you are in heels, you won't be running and jumping around until you're sore. You'll sweat, but it's not the same type of exhaustion you'd get from interval training or weight lifting. But what it lacks in physical difficulty it makes up for by challenging you mentally. Remembering each move and counting to the music is a workout for your mind, and the excitement you have when you finally get it all right feels as good as any runner's high.
Bottom Line: If you like to dance and want to have fun while you get fit, Hip Hop Heels is the class for you.