Workout of the Week: Week 8
You'll find variations on previous moves in this week's workout plan.
By Kimber Westphall
Published in Health & Fitness
August 29, 2016
11:02 am
Photos by Thomas Do
Highland Park's Equinox's Seamus Dooley guides us through Week Eight or our 10-week Workout of the Week series.
Mobility/Stability
World's Greatest Stretch
If you've been following this progression, you'll notice this is the same movement from Week Three. We should now be able to see a marked improvement in our mobility, five weeks after having done this for the first time. Dooley notes the importance of gauging improvement from week to week. It is, of course,physically beneficial for your body but is a positive esteem booster as well.
Trunk/Core
Side Plank With Knee to Elbow Crunch
We have mastered the side plank in previous weeks, even adding rotation and mobility. This week, we involve a particular variation that will require a great amount of stability to achieve. Dooley suggests regressing it for the first attempt, then working your way down to the floor. Try to have your knee and elbow meet just in front of your waist. And with any plank or core maneuver, keeping your core engaged and tight is imperative.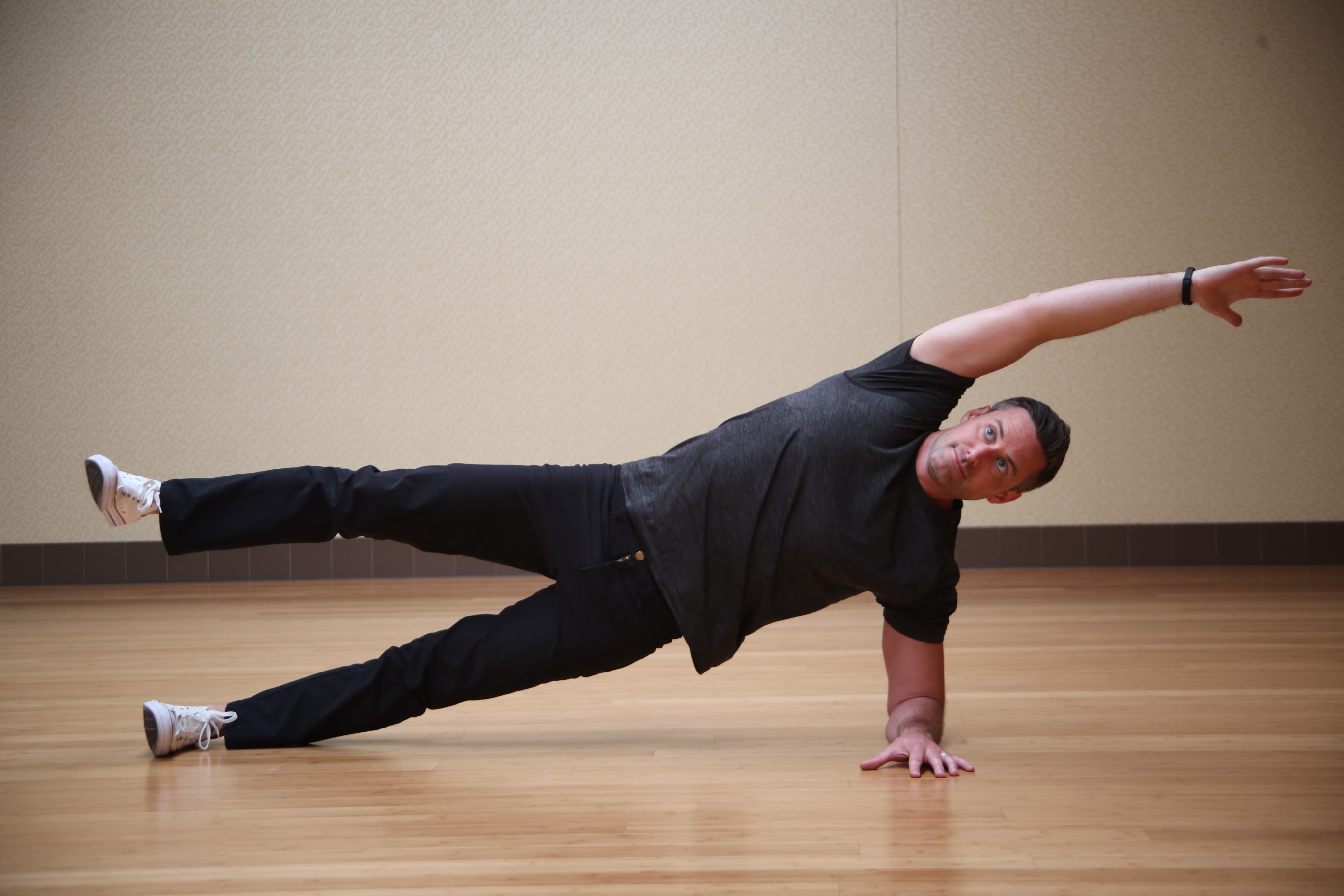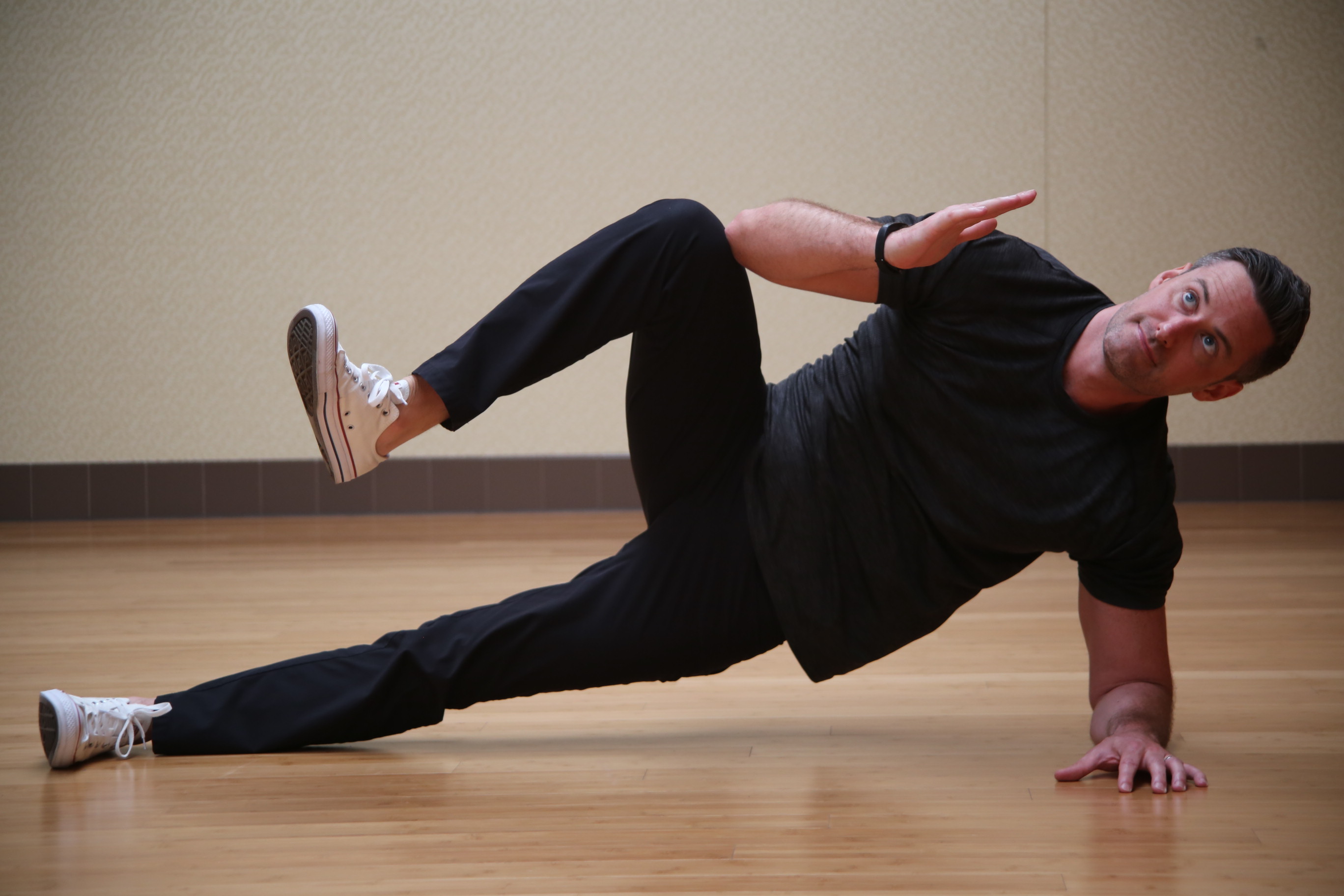 Lower Body
Squat Jumps
We have explored many squat and lunge variations during this series. From plyometric movement to loaded movement with weights, we've added intensity to these lower body exercises. Dooley says this is the most dynamic one yet, and it will get your heart rate up, so be prepared. He also cautions the importance of staying relaxed and in control of your hips and knees so you can properly decelerate and explode off the ground into the jump.
Upper Body
Pushup With World's Greatest Stretch and Hip Extension
As we are nearing the end of our progression, we have mastered the world's greatest stretch and the pushup, both separately and together. Now, we have the opportunity to see our mobility and stability come together from the hip to the shoulder in a pushup. When initiating this move, use your glute to kick past your hip at the top and maintain control of your body by using your chest, shoulders, and core. Dooley also notes that this move is advanced but can be regressed easily to the level of intensity most appropriate for you.