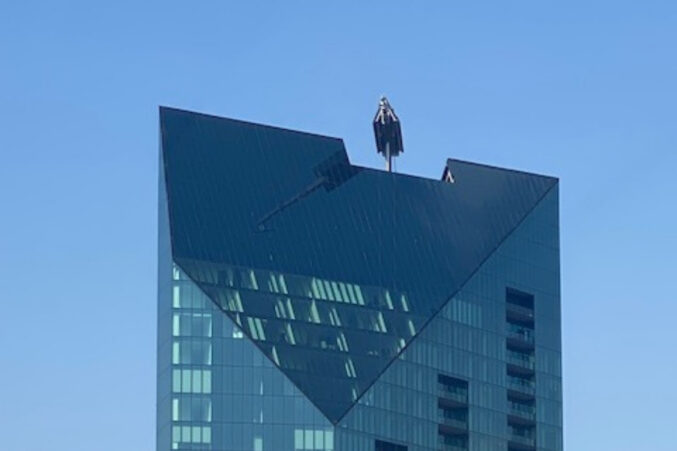 Is AMLI Tower Really a Fully Armed and Operational Battle Station?
Keep your head on a swivel.
A downtown-working FrontBurnervian named Harry Jones sends along the above picture of the newish AMLI Fountain Place and observes that the fancy pop top, ostensibly a window-washing widget, looks rather like a turbolaser on an Imperial-class Star Destroyer. Actually, he said it looked like a gun in a James Bond movie. I went with Star Wars because that's how I roll.
In any case, let this serve as a warning to Plano. I mean, it's probably a window-washing widget. But do you really want to step out of line on the off chance that it is a superweapon and give Mayor Johnson an excuse to use it?
Update (7/7/21) James Adams, the editor in chief of COLUMNS, the magazine produced by the local chapter of the American Institute of Architects, passes along a link to a feature (with diagrams!) on the AMLI tower that they have in their current issue. AIA Dallas is clearly in league with AMLI, as the article makes no mention of the possibility that the building harbors a superweapon.