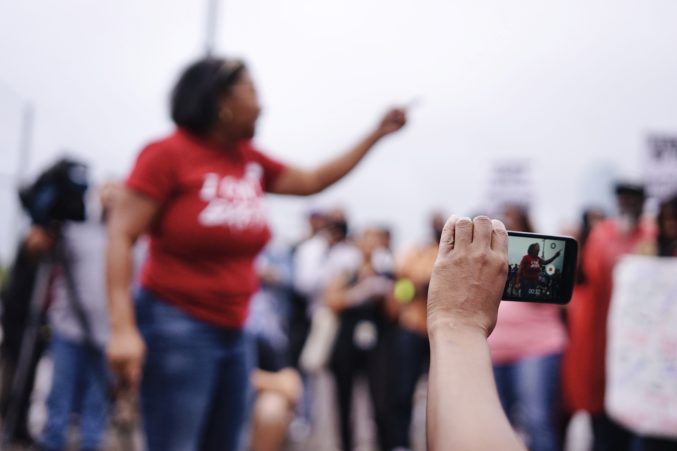 Dallas' Community Police Oversight Board To Resume Meeting on June 8
The announcement comes after condemnation from the public and from the mayor.
The 2019 overhaul of Dallas' Community Police Oversight Board was a long time coming. It started slowly, but was picking up steam. The city had just hired a Police Monitor from New Orleans who would handle internal investigations on behalf of the public. We spoke with her in January, if you'd like to meet Tonya McClary. In its last meeting, the board agreed to review the department's policies of releasing dashboard and bodycam footage.
Considering what's happening in Minneapolis and Louisville as I type, a body like this is an important resource for a nervous public. But the coronavirus pandemic and subsequent disaster declarations temporarily shut it down. And when standing committees began meeting again, people started raising their eyebrows about why the oversight board wasn't also. (For more context, the Dallas Morning News' Cassandra Jaramillo has a very good exploration of the momentum the board was building toward and the frustration from its members and the public that it could not meet.)
During Wednesday's City Council meeting, the fact that the board had not met in months attracted plenty of public speakers. The mayor tweeted his desire that it begin again and included it in his recurring email newsletter. And just a little while ago, City Manager T.C. Broadnax sent a memo to the Council and the mayor announcing that the board would begin meeting again on June 8.
Here's the full memo:
Mayor and City Councilmembers,

Attached and embedded below please find the memorandum regarding the Community Police Oversight Board and Other Advisory Boards.

————————————————————————————————-

During the March 18th Special Called Meeting of the City Council, the first emergency regulations brought forward by Mayor Eric Johnson were adopted by the City Council, including provisions governing which boards and commissions of the City of Dallas could continue to meet while the emergency ordinance was in place. Advisory boards, including the Community Police Oversight Board, were not exempted from the ordinance. Since that time, City Council has adopted subsequent ordinances, ultimately aligning with the State of Texas emergency regulations, which are currently effective until June 12, 2020, 11:59 p.m.

As the City moves toward reopening our facilities and returning to phased operations, I am advising the City Council that I will be authorizing the Community Police Oversight Board and other City of Dallas advisory boards to begin holding virtual meetings, beginning June 8, 2020.

My staff will spend the necessary time next week training the appropriate support staff that will provide the administrative and technical support for the various advisory boards to ensure the meetings are conducted successfully.

As always, our focus remains on the health and safety of both our employees and our residents. If you have any questions or concerns, please do not hesitate to contact me directly.