New and Improved White Rock Lake: Now With Less Water!
Not looking good, people.
Maybe you read the story in the DMN about the water draining out of White Rock Lake. An official from Dallas Water Utilities says the lake level is down 4 to 6 inches. The picture above was taken this morning at Sunset Bay, on the east side of the lake. Here's what it looked like on July 12, when I put up a post about how the lake still isn't getting dredged: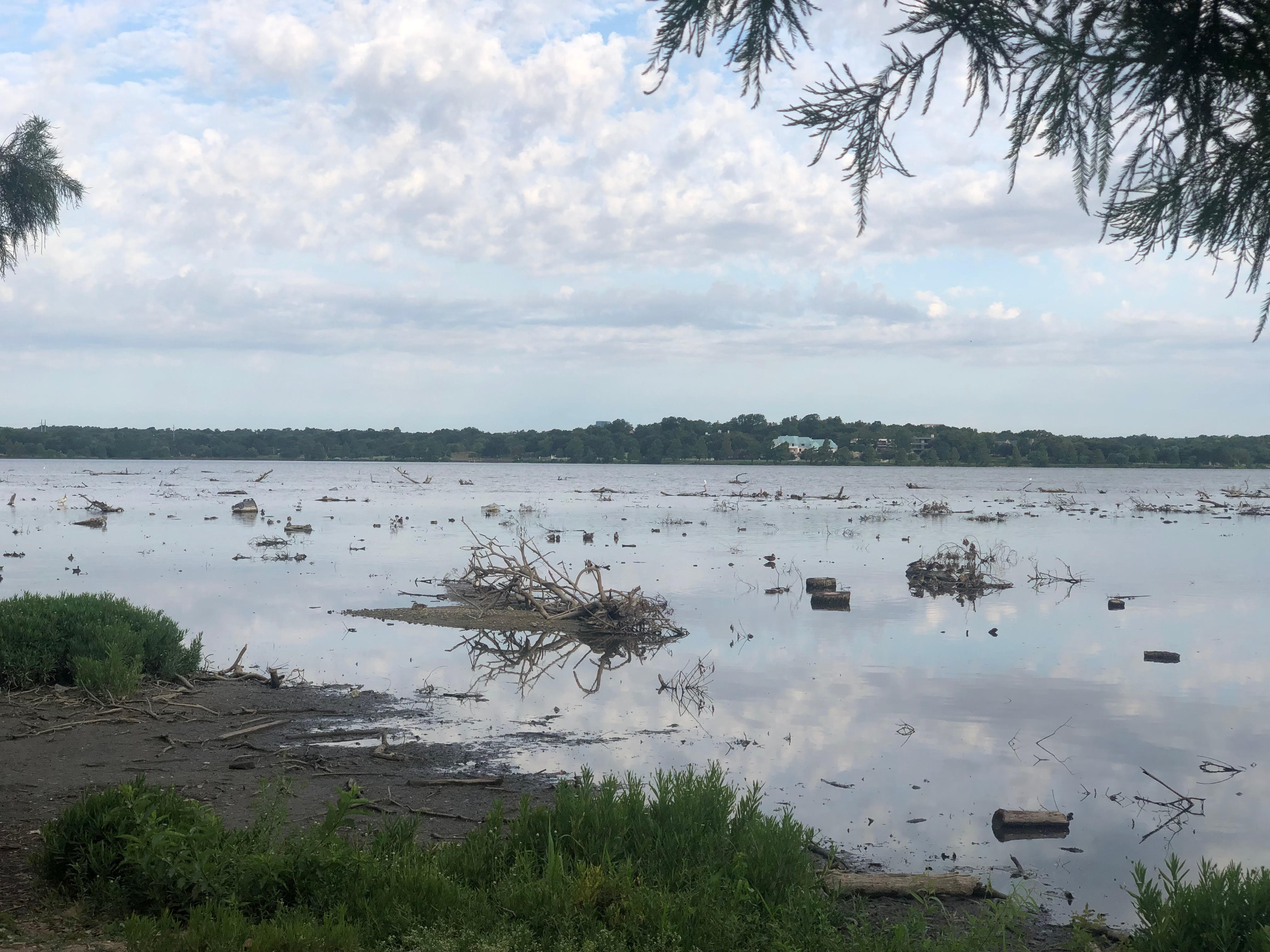 If the lake is down just 6 inches (which I kinda doubt), then that shows you just how badly it needs to be dredged. Another 6 inches and you could walk right across the thing.