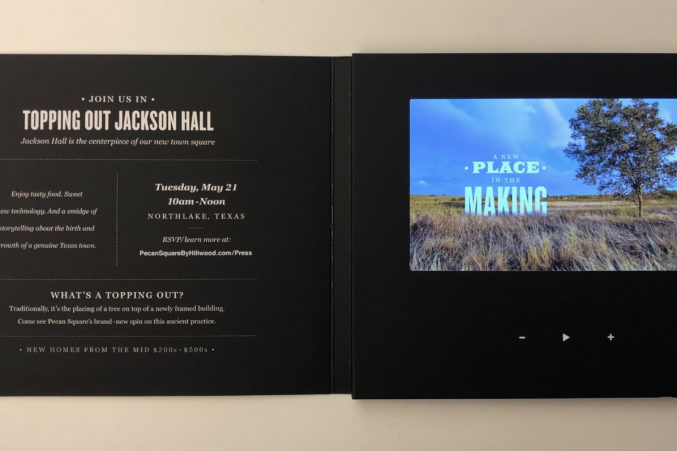 The Most Expensive Press Release Ever
Pecan Square looks pretty.
Last week a couple of us got a press release up at the D Magazine studios (cooler than offices) for a topping out ceremony at a Hillwood development in Northlake. The place is called Pecan Square. The press release was unlike any I'd ever received.
Inside a heavy paper display booklet with the topping out details is a 6-by-3.5-inch video screen. When you open the booklet, a video auto-plays. Jangling guitar provides background music. You see children adjusting their cowboy hats, children riding bikes, dogs running, children waving American flags, football, horses, food on a grill. A voiceover that sounds like Sam Elliott, the dude who does the Ram truck commercials: "This is America. Towns are good. Authentic stuff. Genuine Texas. The rockets' red glare. The smell of a wet saddle. Neighbors who show their spirit and make their own barbecue sauce from scratch. Family values and vintage trucks. Eagles." Words to that effect. I didn't write them all down because I was too gobsmacked to find a pen.
The back of the thing indicates that Hill+Knowlton Strategies is responsible for the press release. How much must they have spent? You know how Mashable will take apart an electronic device to read its entrails and divine its origins and manufacturing cost? At the D Magazine studios, we performed that exercise on this press release. Here's what we found inside: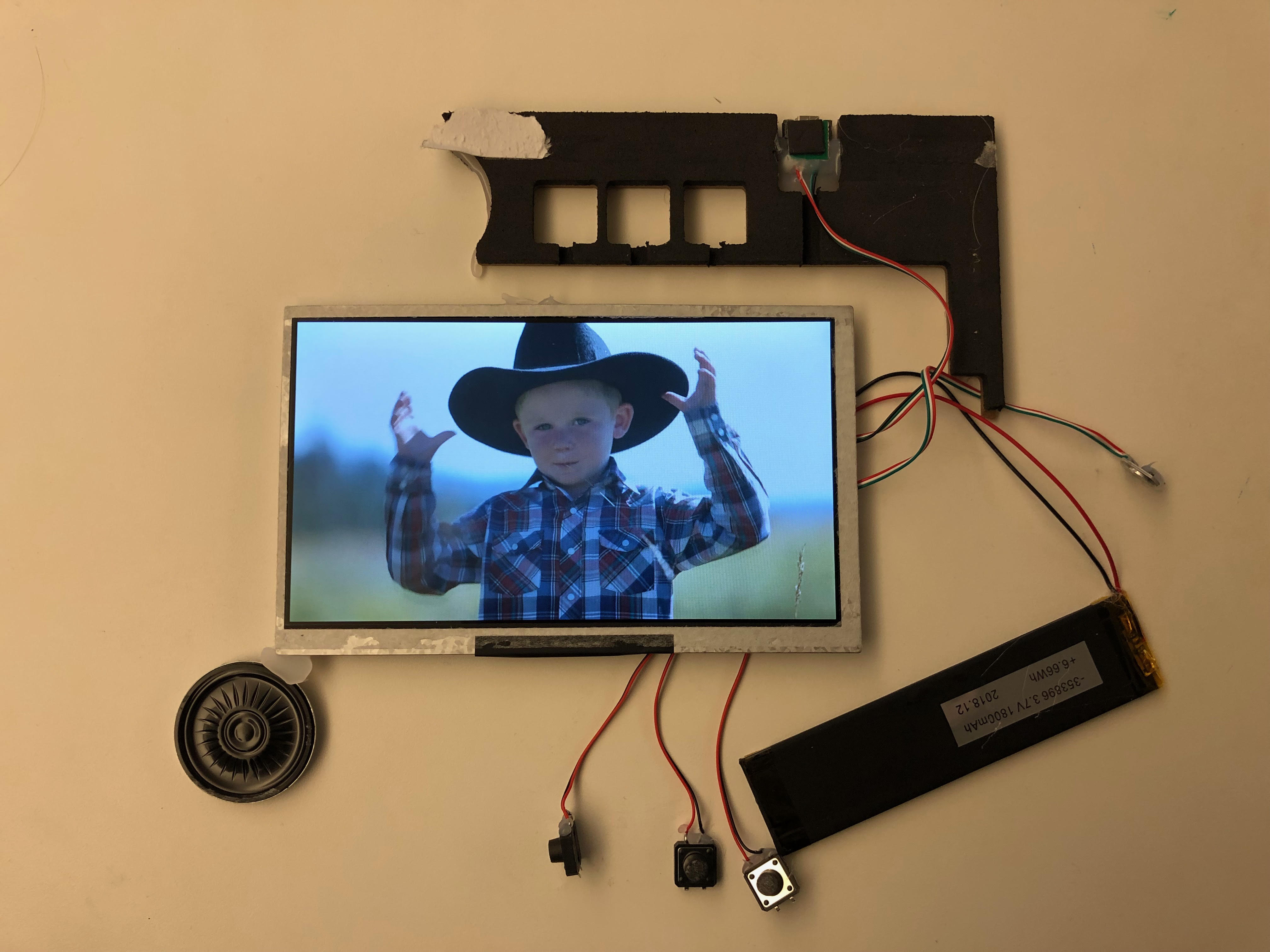 Some careful research and thorough examination of all the component parts leads us to believe that this thing cost $43.50 to produce. I'm sorry. That's a typo. I meant to write that a total uneducated guess leads us to believe it cost $43.50.
If Pecan Square is half as cool as its press release, homebuyers are in for a treat. Now if Hill+Knowlton can just give me a strategy for recycling this thing.