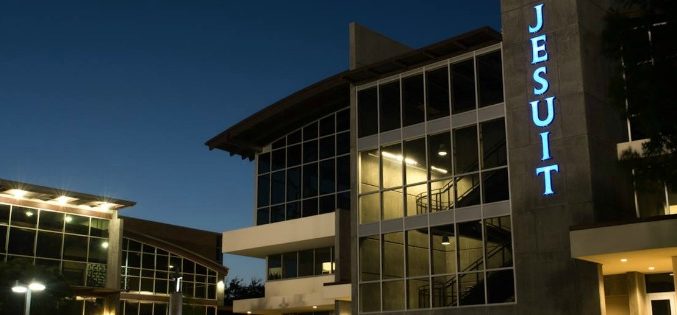 Jesuit Dallas Releases Names of Accused Pederast Priests
There are 11 accused priests with connections to the school.
Next month, Catholic dioceses in Texas will release the names of clergy "credibly accused" of sexually abusing minors, going back to 1950. The Jesuit order is doing it now, and some of the names are connected to Jesuit Dallas. Here is an email just sent out by the president of the school, Michael Earsing, to the Jesuit Dallas community:
Dear friends of Jesuit Dallas,

I write this to you with an overwhelming sense of personal anguish and revulsion.

As expected, the Jesuits' Central and Southern Province today released a preliminary list of Jesuits and former Jesuits against whom there were credible allegations of abuse of a minor since 1955. I am saddened to report that the list contains 11 names with some connection to our School, mostly in the 1960s, 1970s, or 1980s.

The list includes four past members of the Jesuit Dallas community who were the subject of credible accusations of inappropriate conduct with a minor during their tenure here. They are:

Don Dickerson (1980-81)
Thomas Naughton (1973-79)
Claude Ory (1966-67; 1987-94)
Vincent Malatesta (1981-85)

There are seven others who were accused of misconduct with a minor elsewhere, but who had been assigned for a certain period of time by the New Orleans Province Office to Jesuit Dallas:

Claude Boudreaux (1967-73)
Charles Coyle (1959-60)
Tom Hidding (1982-83)
Francis Landwermeyer (1958-59; 1960-61)
Vincent Orlando (1968-71; 1975-79)
Norman Rogge (1958-60)
Benjamin Wren (1955-58; 1962-63)

First, please join me in prayers for the health and well-being of all victims of sexual misconduct and abuse, be they students here or elsewhere. Having said that, I am painfully aware that prayers are not enough and that is why we fully support the Province's commitment to transparency and reform. Enhanced screening and background checks have been in place for several years and the Province is now accredited by Presidium Inc., an independent firm that advises organizations working to prevent sexual abuse.

Again, these allegations involve heinous acts committed many years ago. I personally know of no credible reports of sexual misconduct with a minor occurring here in more than 20 years. I invite you to review our specific Safe Environment zero tolerance policy at https://www.jesuitdallas.org/about/safe-environment.

We pledge to continue providing a safe environment for every student. That includes consistent and constant vigilance, prompt investigation and reporting. Therefore, if anyone in our community has experienced abuse by any priest or layperson, please do not hesitate to contact me directly (972-387-8700 x324; [email protected]) or by reaching out to the Province (314-361-7765; [email protected]).

Finally, please know that I am committed to doing everything possible to cooperate with this ongoing investigation. The independent agency retained to review all Provincial personnel files is expected to complete its full report for release in the Spring of 2019. In the meantime, please review the letter from the Provincial and feel free to contact me should you have any questions.