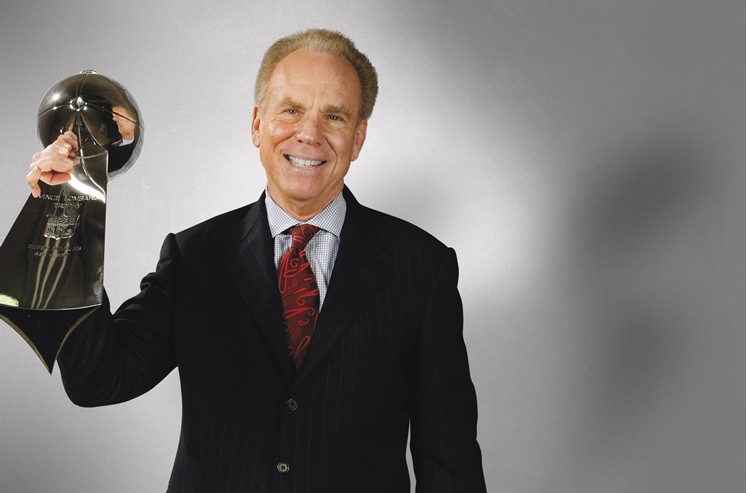 Roger Staubach Is Getting a Presidential Medal of Freedom Today
He joins six others, including Elvis, Babe Ruth, and Antonin Scalia.
Two-time Super Bowl champion and real estate mogul Roger Staubach is headed to the White House today to receive a Medal of Freedom. The faithful Dallasite will be awarded with the highest civilian honor for his 11-season, Hall of Fame career—delayed four years after college for active duty—as well as the commercial real estate and philanthropic efforts that have come since.
Staubach will be joined by Miriam Adelson, a doctor and humanitarian, Senator Orrin Hatch, one of the longest-serving U.S. Senators in history, and Alan Page, a member of the Pro Football Hall of Fame who went on to serve on the Minnesota Supreme Court. President Donald Trump is also awarding posthumous awards to Elvis Presley, Babe Ruth, and Antonin Scalia. Justice Scalia passed away in 2016 following three decades on the U.S. Supreme Court.
Dallas City Council member Jennifer Staubach Gates, Roger's daughter, gave a statement to the Dallas Morning News:
"Our family is incredibly proud of my father for his selection as a Presidential Medal of Freedom recipient," said Jennifer Staubach Gates, a member of the Dallas City Council. "This honor is indicative of the life he has led and the example he always set for me, my siblings, his grandchildren and great-grandchildren."

"Dad," she continued, "is a man of moral courage, a man devoted to his faith, family and country. He is a successful businessman who always taught us to put others, especially the underserved, before ourselves. And, of course, he also enjoyed some success playing football for our local NFL team."