It was a misty October day in the Cedars when I pulled up to Checkered Past Winery. I found a lone spot on the crowded street and parallel parked in one try, but that was just the beginning of the magic I was destined to experience that Friday afternoon.
I came to meet Trigg Watson, magician extraordinaire, whose monthly series Wine & Magic has become a low-key hit at the wine bar and eatery. 
The reason for the show's success is pretty clear: Watson is not your average birthday party trickster. The man's been doing magic since he was four years old, and he's been performing professionally since about age 11. 
"I had these little business cards, I was available to perform at summer camps and libraries," he says. 
The young entrepreneur grew up and got a job in the corporate world, but he continued performing in his time off. Eventually, he gave in to his unusual vocation.
"I came to terms with the fact that if there's one thing I'd regret, it'd be not pursuing magic full time."
As he immersed himself in the world of magic, he started taking the art form in new directions. Watson wanted to show people that magic isn't just for kids – that going to a magic show was kind of like going to a comedy show or a concert. A year ago, as Watson was looking for new, sophisticated environments to bring his show, Checkered Past was seeking out performers who could bring in a new clientele to the cozy wine bar.
"I started bringing magic into these environments it wasn't usually in, and that forced to me create material that fit in that environment," says Watson. 
Forget about the stereotypes, the rabbits in hats and those decks of playing cards. This is millennial magic.
"In 2018, we're kind of desensitized," he muses. "We're living in this incredibly magic world in which anything is possible and we don't think of it as being incredible because it's just everyday." In his quest to reignite that sense of wonder, Watson often asks himself, "If I was in an audience and I wanted to experience something impossible, what would that look like in this modern day?"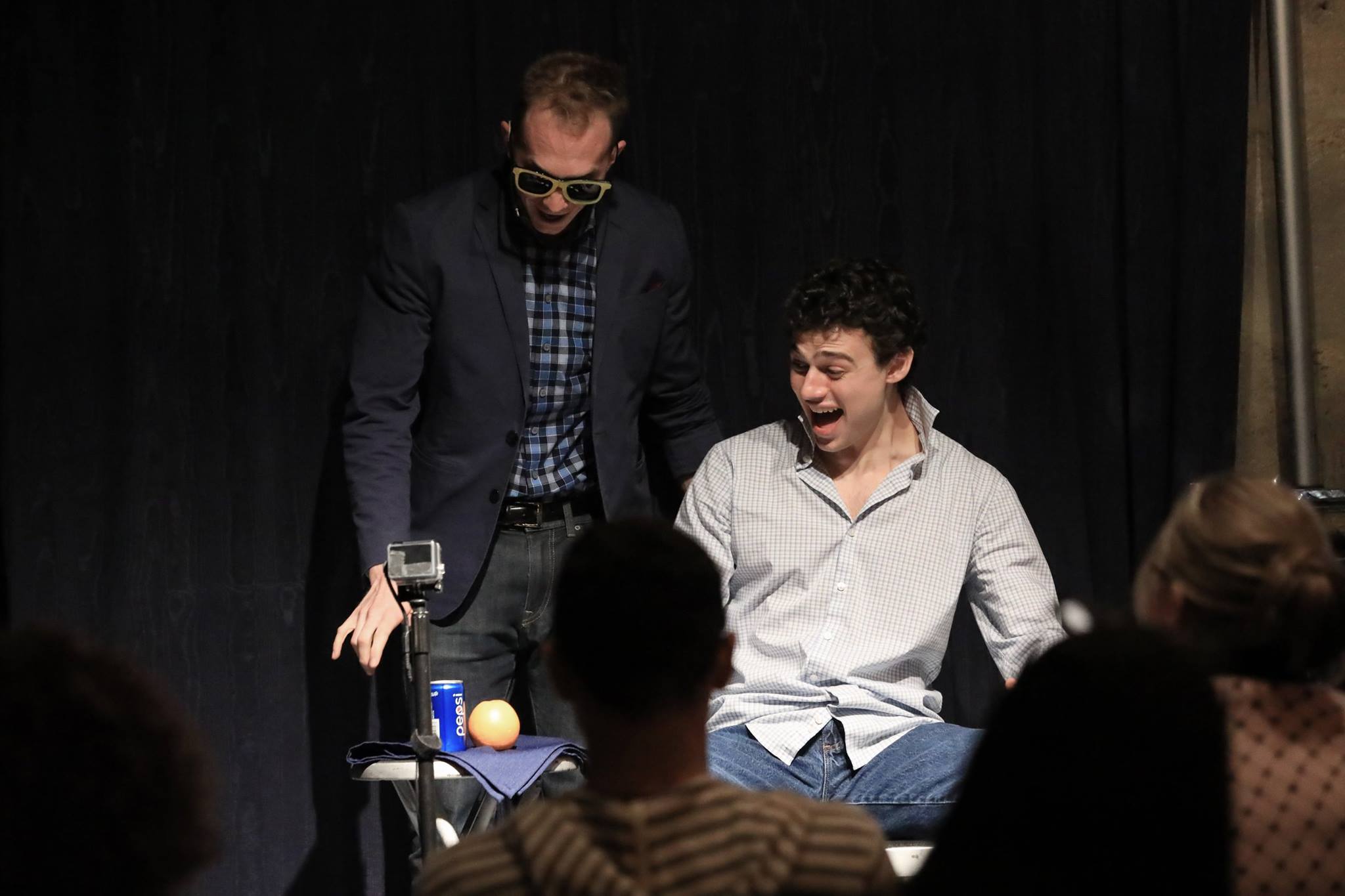 The answer usually comes by way of current pop culture trends and new technology. When Pokemon Go was released, Trigg made a "real" Pokemon appear where it stood on the map. When IHOP pulled its weird IHOB stunt, he transformed a pancake into a burger. He's inspired by "whatever people are talking about on Twitter any given day."
On this particular Friday, he asks me to open Instagram (on my own phone) for his first trick. I won't ruin any surprises for you, but I will say that my skeptical mind was blown.
"A magician would borrow a top hat because that's what the gentlemen were wearing in the Victorian age theater," says Watson. "Magic is always strongest when it's done with items we're already interacting with. I think in 2018, my top hat is more likely to be a cell phone."
Watson lives in Dallas, but he's usually traveling for work, and Wine & Magic is one of very few occasions to see him perform in his hometown. He enjoys testing out new material for the intimate, 45-person audience. His latest bits rely on an unlikely magician's assistant – Amazon Alexa. It's just another way he's "using the very devices that make us desensitized to magic" to dazzle a jaded audience.
He's gotten pretty dang good since he started practicing magic as a tot, but the appeal of Wine & Magic goes beyond technical skills. Watson, who studied business and theater at SMU, is as much an entertainer as he is an illusionist. Come ready to laugh, socialize, and be charmed into loving magic.
"If you're in your seat and your only thought is 'How did he do that?' I haven't done my job."
Wine & Magic has shows on Friday, October 19 and Saturday, October 20 at 7 p.m. and 9:30 p.m. Tickets are $20. 
Get the FrontRow Newsletter
Get a front row seat to the best shows, arts, and things to do across North Texas. Never miss a beat.