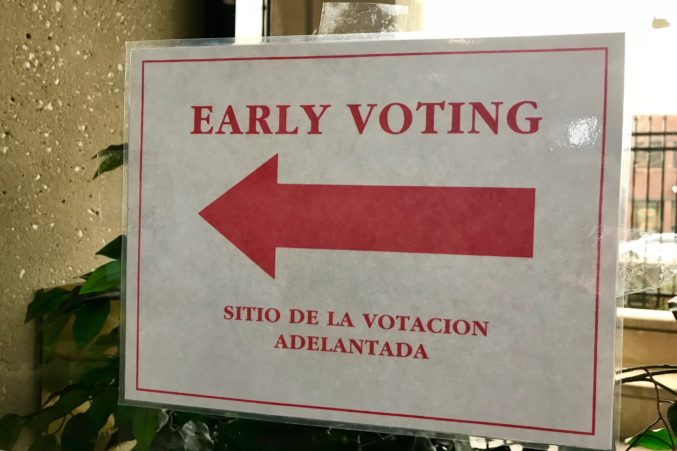 More People Voted Early in Dallas County Yesterday Than on Day One of the 2016 Presidential Election
All those long lines added up.
Yesterday was a historic day in Dallas County: The Texas Secretary of State's office reports that 59,389 people voted in person on day one of early voting. That is more than during the 2016 presidential election, when 58,775 voted here on day one. It is also way more—four and a half times—than the first day turnout during 2014's midterms.
Turnout was high across the state. In Tarrant County, 40,414 people voted yesterday. In Collin County, 33,350. And in Denton County, 19,045. Harris County paced the state with 63,188 day one voters.
So far in Dallas County, 6.12 percent of registered voters have fulfilled their civic duty either in person or by mail. That compares to 5.47 percent in Tarrant, 7.33 percent in Collin, 4.96 percent in Denton, and 4.94 percent in Harris.
Toni Pippins-Poole, elections administrator for Dallas County, told me that some polling locations were experiencing wait times as high as an hour and a half yesterday. She suggests checking the county's map to get a sense of the wait before you leave your home or place of work. Seems smart. Here's the map.