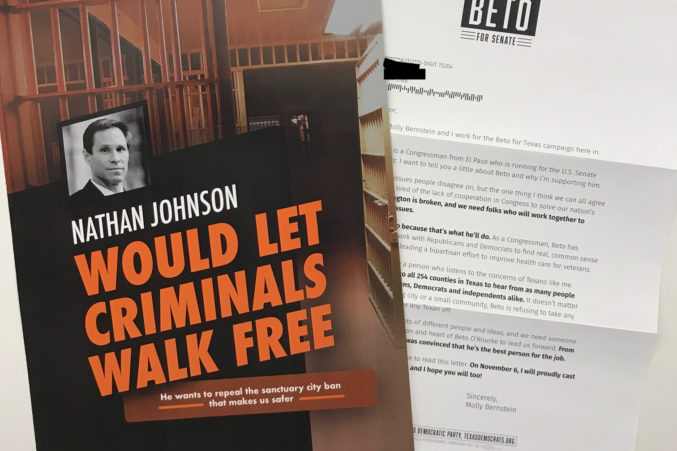 How the Texas Democratic Party Is Trying to Lose the Midterm Elections
Come on, people! It's not that hard.
A politically active FrontBurnervian gave me these two mailers that he received on the same day, one from the state Democratic party and one from the Republican. From the Republicans we get: "NATHAN JOHNSON IS EVIL AND WILL LET CRIMINALS RAPE YOU. YOU SHOULD BE SCARED!!!!!!" From the Democrats we get a politely written letter from Molly Bernstein asking please, if you don't mind, would you consider voting for Beto?
I mean, is it just me?