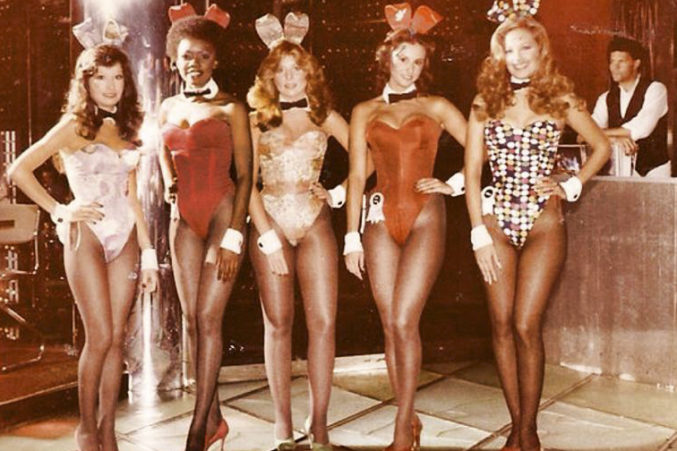 How Playboy Made Its Mark in Dallas
The only Texas location of the famous Playboy clubs was on the fifth floor of a tower off Central Expressway. The bunnies remember it fondly.
Playboy founder Hugh Hefner passed away on September 27, 2017. He was 91 years old. I combed through the D Magazine archives the following day and discovered, in the January 1977 issue, on page 11, a story exploring whether Dallas would be getting a Playboy Club. The publishing brand's first franchised nightclub had opened in downtown Chicago in 1960, and, according to the article, real estate developer Lenny Licht was awaiting approval to bring the club to Dallas. This was a big operation for Playboy. At its peak, there were clubs in 23 American cities, as well as in Canada, Japan, and Jamaica.
Licht eventually received the green light. This would be the first, and only, location in Texas.
The Dallas Playboy Club opened in 1977 on the second floor of Expressway Tower, at North Central Expressway and what is now SMU Boulevard, in the same building that housed the Dallas Cowboys headquarters. It was a celebrity-studded, members-only playground. And the cocktail waitresses—known as Playboy Bunnies—were a main draw. The women, in satin suits with fluffy white tails and rabbit ears perched atop their maintained locks, were the embodiment of Hugh Hefner's vision of beauty and charm.
I reached out to a handful of the Bunnies the day after Hef passed away, to hear their stories of what it was like to work within his empire, and more specifically, in the Dallas club. Would their encounters be similar to those in "A Bunny's Tale," Gloria Steinem's 1963 essay for Show magazine in which the journalist worked in the Manhattan club under the alias Marie Catherine Ochs, and exposed what she considered to be a dark foible of the sexual revolution? Would these women feel similarly about their experiences? Would their stories be even more salacious? Not quite.
Rather, these tales were upbeat—empowering, even. Some were out-earning their fathers. One woman was able to purchase a house at 22 years old. Many earned enough money to support themselves and pay for an education. One woman became a mortician. Another owns a produce distribution business. Many of them remain friends to this day.
During my initial interviews, I learned that hundreds of former Bunnies, from all over the world, would meet in Dallas this weekend for their international reunion. I reached out for more commentary, a year after Hefner's death, for the September issue of D Magazine. The story is online today. While the event is private and closed to the exclusive sorority, their tales of working in the Dallas club are for all to read. Hop to.