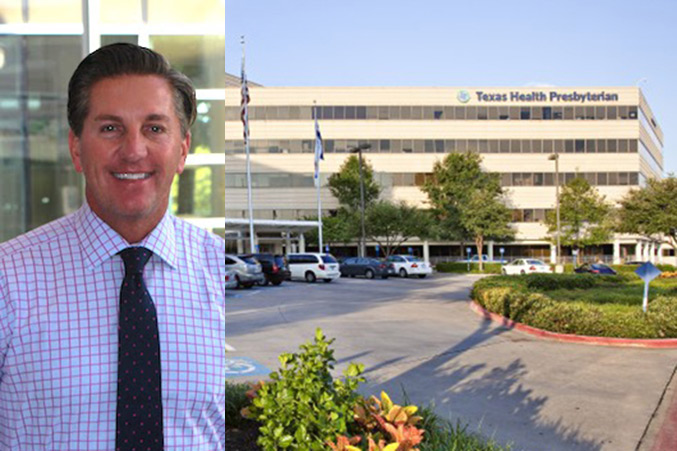 Plano Doc Whose Sexist Comments Went Viral Resigns From His Leadership Roles
Dr. Gary Tigges is no longer part of Texas Health Plano's credentialing committee or its medical board over comments that female doctors don't work as hard as men.
Over the weekend, the internet got hold of comments made by Dr. Gary Tigges, a Plano physician who said in the most recent issue of the Dallas Medical Journal that women doctors don't work as hard as their male counterparts. Here's the mind-boggling comment in full:
 Yes, there is a pay gap. Female physicians do not work as hard and do not see as many patients as male physicians. This is because they choose to, or they simply don't want to be rushed, or they don't want to work the long hours. Most of the time, their priority is something else … family, social, whatever. 

Nothing needs to be "done" about this unless female physicians actually want to work harder and put in the hours. If not, they should be paid less. That is fair.
Tigges apologized, but not before the comment went viral. Internet users dug up @garytigges' Twitter history, and the story made national headlines.
Today comes the next step: Tigges has resigned from the medical board at Texas Health Plano, where the internal medicine practice he founded in 1996 is located. He's also stepping down from his role as chair of the hospital's credentialing committee. The medical board accepted the resignation on Tuesday, and Texas Health Plano President Josh Floren notified staff in a memo on Wednesday.
We've got the full memo posted over at D CEO Healthcare. You'll also find much more about the saga in a post I published there on Tuesday. A selection of his tweets: 
On a 2016 photo posted by the official Twitter account of the House Republicans that shows an entirely white assembly, Tigges commented, "Great pic and as diverse as the House needs to be!"

@GaryTigges responds to actress Debra Messing's quote-tweet of a news article on the Trump administration launching a Denaturalization Task Force, calling Messing "Poor dip-s*** ignorant Debbie," and imploring her to, "Tell your Mexican immigrant maid hello for me."
The Twitter account was deleted over the weekend. Floren says that the hospital "will continue to monitor the situation." As will we.