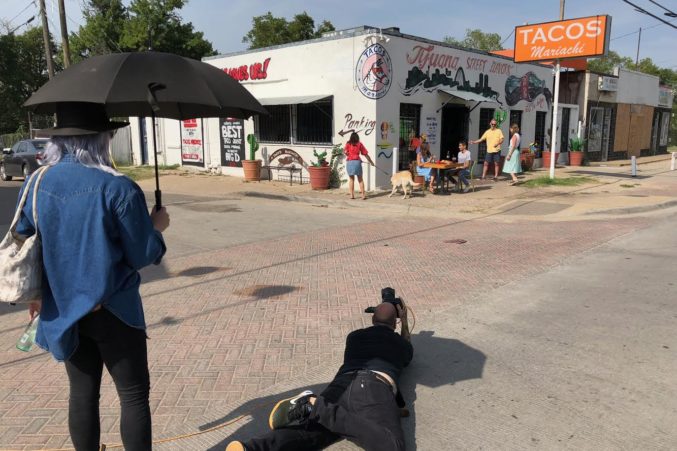 Trevor Paulhus Is a Madman
He'll do anything for tacos.
D Magazine subscribers will this weekend receive the September issue in the mail. Really, you should join them. Here I'd like to reveal two important points about the cover image. The first is that Zac Crain is in the photo, and he's wearing a shirt THAT IS YELLOW. The second important point: the great Trevor Paulhus took this picture for us. I think it was about 100 degrees on the morning of the shoot. Dude didn't care. He flopped right down in the street in front of Tacos Mariachi, on Singleton Boulevard, to get the shot. Total American hero.