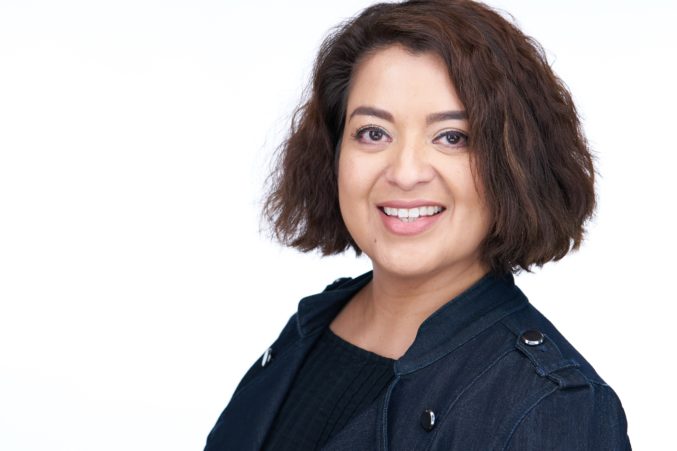 Raquel Favela, Dallas' Chief of Economic Development, Has Resigned
She was on the job for a little over a year.
City Manager T.C. Broadnax this month released a new organizational chart for Dallas City Hall. It now needs to be updated.
Raquel Favela, the city's chief of economic development and neighborhood services, has resigned. This would not appear to be good news. Favela participated in our urbanism symposium last month. It was disturbing to learn what a mess her department was when she took over. Hearing her talk about what she was doing to fix things, I was glad she was working for the city.
Below is the text of her resignation letter, which is dated August 20. The actual letter runs to three pages and details some of those things she was doing to right the ship of economic development in Dallas. At the end of the letter, by way of explaining why she is quitting, she refers vaguely to having a "chance to do this on a national platform."
Reached by phone, she declined to be much more specific, only saying that she is evaluating more than one opportunity. "There are opportunities that keep me close to Dallas, and there are those that take me significantly farther away," she said. "I'm still evaluating. But it's time."
Favela said that she told Broadnax when she accepted the job here that she'd have a shelf life. "I always told the city manager that I would come do this for one, maybe two years, that I would help with transition management on issues that he knew that he had. I think most of those things are at a point where someone who stays here permanently needs to own the decisions." She said she talked to Broadnax this morning. "He had very few words. He didn't say much. He's going to meet with my executives sometime today."
Above all, she said she looks forward to catching her breath. "It was a huge sacrifice for me and my family to come do this," she said. "So I'm personally vested in seeing what happens in Dallas."
Dear TC:

Since April 17, 2017 I've had the privilege of serving the City of Dallas as the Chief of Economic Development and Neighborhood Services and have been able to accomplish most of the turn-around management milestones you charged me with when you recruited me. There are many accomplishments, and I'd like to highlight several of them below:

1. Notably, within 120 days I assessed the executives and the departmental capacity of my portfolio and recruited and transitioned new executives.

2. Within 45 days I retained the necessary expertise under professional services contract to resolve long-standing audit findings and developed the necessary policies and procedures to resume the use of federal funds. This included the expansion of the down payment assistance program to match the market sales prices and thereby open access to high opportunity areas to low and moderate-income families. This also included the development of policies and procedures for housing development programs including underwriting guidelines to comply with subsidy layering requirements.

3. Within 30 days I secured a $380,000 sponsorship of professional certification underwriting training for staff and local non-profits to assist in the implementation of the required policies and procedures developed to resume the use of federal funds. Nearly 100 participants began the program and 25 are on track to achieve certification, and I have secured a $500,000 sponsorship commitment to continue with the Economic Development Finance Professional Certification once the Housing Development Finance Professional Certification is completed this month.

4. In order to avoid any real or perceived project delays, I competitively bid out professional underwriting services for economic development projects to concurrently provide on-the-job training for staff charged with determining gap financing incentives. This set the new standard and gained the trust and confidence of not just the City Council but the lending professionals in the market.

5. I have provided oversight for two HUD Office of Inspector General (OIG) surveys leading to audits. I've provided a recommendation for resolving the findings of the first OIG audit and provided the policies and procedures for the Community Housing Development Organizations (CHDOs) which are the subject of the second OIG audit currently underway. The City did not have policies and procedures in place and had not certified CHDOs as required since 2015.

6. Within 6 months I secured discounted HOME Investment Partnership and Community Development Block Grant Training for Housing department staff. This resulted in 12 staff participating in these trainings at no cost with additional staff participating at a 50% discount.

7. Because of heightened enforcement of multi-family rental code standards, the displacement of residents required an antidote, and I provided that through the Tenant Based Rental Assistance in less than 60 days of my arrival. This alleviated the tension between the subject landlords and City officials so that the proper legal recourse could take place.

8. Within 6-months, I coordinated the completion of the draft of the City's Market Value Analysis (MVA) for field verification by the steering committee nominated by the City Council's Economic Development and Housing Committee. The MVA was the City's first data driven framework focused on residential real estate market conditions that was used to inform where the City should make new housing construction investments, housing preservation investments, infrastructure investments, land banking investments, and human capital investments.

9. Concurrent to the MVA, the Office of Fair Housing and Human Rights led the completion of the North Texas Regional Assessment of Housing in spite of the data updates from HUD's decision to not accept the results until 2020.

10. The final MVA was briefed to the City Council on January 17th and the 8 public input meetings to inform the comprehensive housing policy were held through February 28, 2018. The draft of the Comprehensive Housing Policy was presented to the Economic Development and Housing Committee on March 19, 2018. After an additional forum held on April 5th, the policy was briefed to the full Council on May 2 and was adopted unanimously on May 9th as recommended by staff setting annual production goals to serve families at 30-120% of AMI. The policy set forth the direction for the prioritization of new construction of homes in certain middle markets giving low to moderate income families immediate access to asset wealth building opportunities. It also set forth a city-wide strategy for preservation of housing affordability through rehab programs. More importantly, the policy set forth:

a. Reinvestment Strategy Areas — prioritization for new residential construction in middle markets and preparing markets for development within 3 years.

b. Housing Trust Fund — $14 million corpus to establish the fund.

c. Accessory Dwelling Units — direction to staff to proceed with development code amendment.

d. Incentive Zoning — direction to staff to proceed with development code amendment.

e. Neighborhood Empowerment Zones — gentrification mitigation tools afforded by this designation will be created as an overlay in Stabilization Areas.

f. Homestead Preservation Districts — as allowed by law, the tool will be used in West Dallas.

g. Housing Policy Task Force — established a committee structure of industry experts and City executives to lead long term reform and policy implementation guidance.

h. Urban Design Guidelines — provides minimum visitability standards for housing developments.

i. Express Plan Review — addresses the biggest contributor to the housing shortage — length of time to get through entitlement process.

j. Rental Rehabilitation Program — in a high rental market it provides the City's first rental rehab program for single and multi-family properties.

k. Sublease Voucher Program — provides a short-term solution for incentivizing landlords to accept vouchers through third-party managers and incentive payments.

l. Non-contiguous TIF District — provides access to the TIF tool for the capital stack for housing developments in all of the reinvestment strategy areas.

m. Neighborhood Target Sweeps — provides for concentrated environmental enhancement efforts in distressed markets.

n. Code Lien Foreclosures — provides for land banking of properties that have been abandoned
and allows for the redevelopment in support of housing production goals.

o. Community Land Trusts — provides home ownership opportunities for extremely low-income persons.

11. Retained through a competitive procurement a consultant for the development of the Economic Development Strategic Plan and established the steering committee and set the schedule and deliverables with a completion date in November 2018.

12. Incorporated local hiring requirements as part of economic development incentive agreements for the first time in the City, even without a local hiring requirement policy. Some of the more notable economic development projects include:

a. Red Bird Mall — leveraged private investment per public dollar: $4.20 ($157M/$37.6M).

b. Nokia — to establish a new North American headquarters, retaining 2,300 jobs and creating another 1,000; leveraged private investment per public dollar: $17.50 ($84M/$4.8M).

c. Hillcrest Village Shopping Center — leveraged private investment per public dollar: $9.33 ($28M/$3M).

d. Becknell Industrial and Vistaprint Manufacturing Texas — to establish a new manufacturing facility, creating 625 jobs; leveraged private investment per public dollar: $44.85 ($74M/$1.65M).

e. WWF Operating Company — to secure a new manufacturing operation, creating 50 jobs;
leveraged private investment per public dollar: $37 ($8.7M/$235K).

13. All of this was done while leading the City's response to the HQ2 RFP since September 2017, landing it as a finalist currently under consideration.

I am proud of these and other accomplishments for the City, and I've enjoyed working on these very challenging tasks and building community partnerships to achieve win-win solutions. As I now have a chance to do this on a national platform for other communities struggling with similar issues, I must seize that opportunity. Therefore, September 3, 2018 will be my last day with the City of Dallas. I wish you continued success.

Sincerely,
Raquel F. Favela