Just How Many Mascots Does the City of Dallas Have?
Some important journalism.
Today is City Hall Selfie Day. A great opportunity to #engage the #public, to show people that while we take service seriously, hey, we have fun here, too, said somebody at Dallas City Hall this afternoon.
Happy #CityHallSelfie Day from Dallas! pic.twitter.com/JPtGh8InhP

— City of Dallas (@CityOfDallas) August 15, 2018
Nothing says fun like a mascot. And if City Hall knows anything, besides providing services that most Dallas residents are generally satisfied by, it's mascots. I spy four in the selfie in question.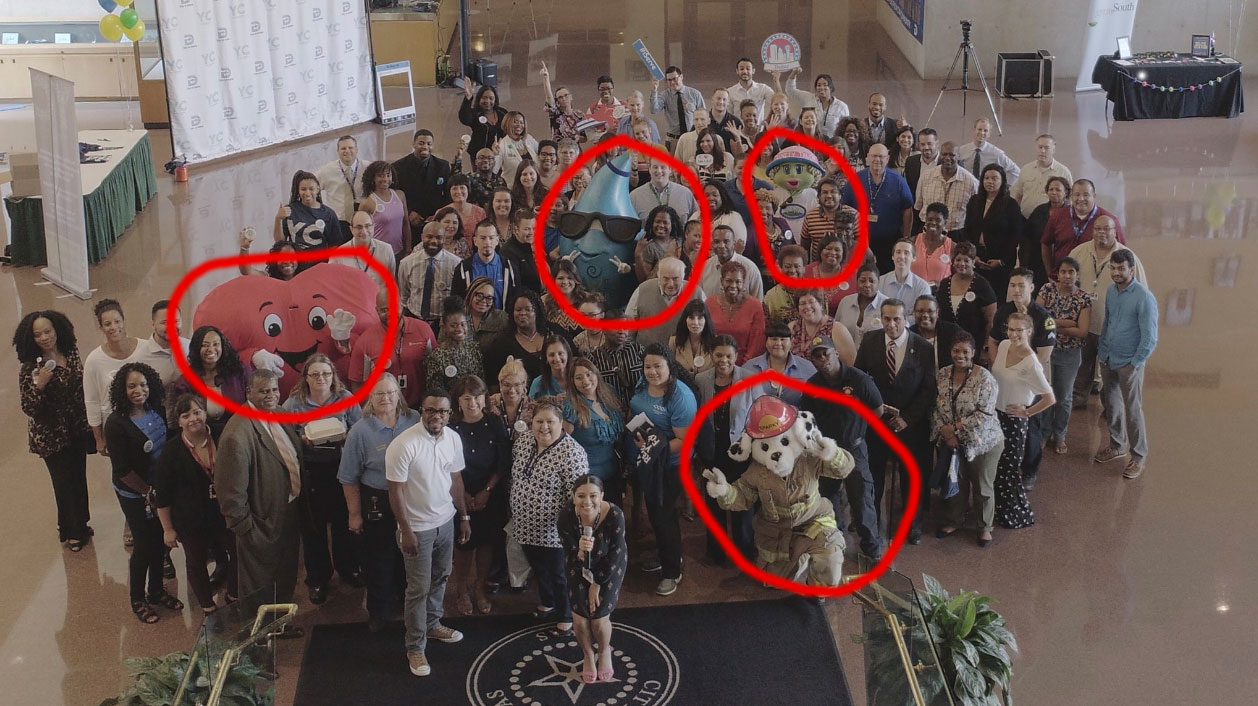 There's Sparky the Fire Dog, the fire department's hard-hatted Dalmatian, in the bottom right. And that green woman a few rows back, smiling vacantly under the pink hat? Why, that's Trinity Trudy, a dragonfly, the sickly face of the city's stormwater management department. But who's that cheerful heart on the left? And the Joe Cool water droplet, dead center?
Most importantly, where is Captain Codey?