Albert Black Forced to Forfeit His Position With Dallas Housing Authority
The devil is in the details.
A civic-minded FrontBurnervian has two questions about Albert Black, the first official candidate in the race for Dallas mayor (the other 27 people haven't filed yet). The first question concerns a letter Black received from the city secretary on Friday. Here's the text:
Dear Mr. Black:

The City Secretary's Office records indicate that on April 12, 2017, you were appointed to the Dallas Area Partnership to End and Prevent Homelessness Local Government Corporation Board (DAP) and, on March 16, 2018, you were re-appointed by the Mayor as a commissioner of the Dallas Housing Authority (DHA).

On July 18, 2018, you filed an Appointment of a Campaign Treasurer by a Candidate form to become a candidate for Mayor of the City of Dallas. In addition, on July 21, 2018, you kicked off a formal campaign event at the Frazier Court Community Center regarding your candidacy.

Chapter Ill, Section 17(a) of the Dallas City Charter states in part, "If a member of any board or commission appointed by the city council or any appointive officer of the city … becomes a candidate for nomination or election to any public office, he or she shall immediately forfeit his or her place or position with the city." As a result, of your filing and announcement noted above, you are ineligible to continue as a member or appointive officer of OAP and DHA, thus your positions are forfeited effective immediately.

If you have any questions, please contact Boards and Commissions Manager Sandra E. Du Bose at [redacted]. The Mayor and Members of the City Council would like to thank you for your service on these boards.
In light of that, our correspondent asks: "How are folks supposed to feel good about the candidacy of someone who didn't know he had to resign from a city board position before announcing his mayoral campaign?" It's a fair question. But I think the answer is pretty easy. Folks are supposed to feel good about his candidacy because he was serving on two city boards. Please don't read that as an endorsement. I'm just saying that there are a lot of rules out there, and following all of them can be tough. That's why we have city secretaries.
Our correspondent's second question: "Doesn't his logo qualify as trademark infringement on the city of Dallas logo?" Here's Black's logo: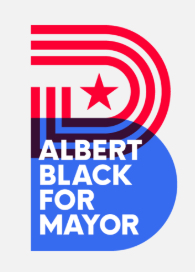 And here's the city of Dallas logo: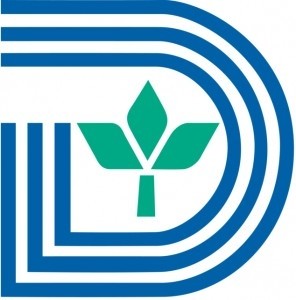 Pretty dang close, right? But it doesn't matter. Municipal seals don't enjoy trademark protection. This is knowledge that I have dropped on you, free of charge. You are welcome.