Today: KERA's Think Takes On Urbanism With Patrick Kennedy and Rep. Rafael Anchia
We're taking the show on the road. And if Harry Hines was safer, we could probably walk there.
At noon, you'll want to turn your dial to 90.1 KERA, where you'll hear Krys Boyd's guest host Courtney Collins' conversation with urban planner Patrick Kennedy and State Rep. Rafael Anchia. They'll be chatting about our urbanism issue, exploring why you should care and what we can do as a city to use design, walkability, and zoning to make Dallas a better place to live.
So if you haven't spent time with our urbanism special edition—and you really should—this'll be a nice primer. Kennedy is the man who got Dallas to pay attention to all this stuff, to realize the potential that the city has if we'd just stop prioritizing our cars and start focusing on the people who live here. The city underwent a mass exodus after the interstates came in the 1960s, but that's flipped on its head. People are moving back to the city center, and Kennedy has helped city leaders reorient their focus on how to make the most of it. The City Council thought so much of him that they made him a DART board member.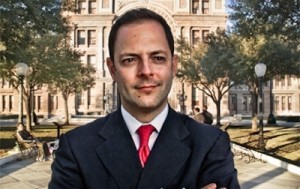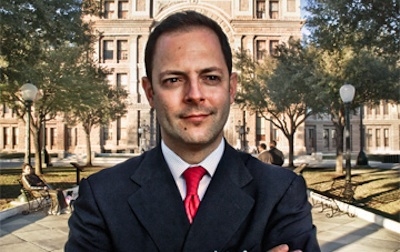 Anchia is the Democratic state representative from Oak Cliff, who's on his seventh term in office. But his day job is in One Arts Plaza as the managing director of Civitas Capital Group, which helps international developers secure funding for their real estate projects. They're particularly active in EB-5 investments, the federal program that allows immigrant investors to secure visas if they can promise their project will bring jobs and stimulate the local economy.
Many of the company's investments become multi-family projects and hotels, and Anchia has long been an outspoken supporter of urbanism's values. The NYLO Hotel in the Cedars, housed in a more than 100-year-old building, is one of Civitas' most notable successes.
So, tune in at noon. You can stream it here, and I'll put a link in after it airs.