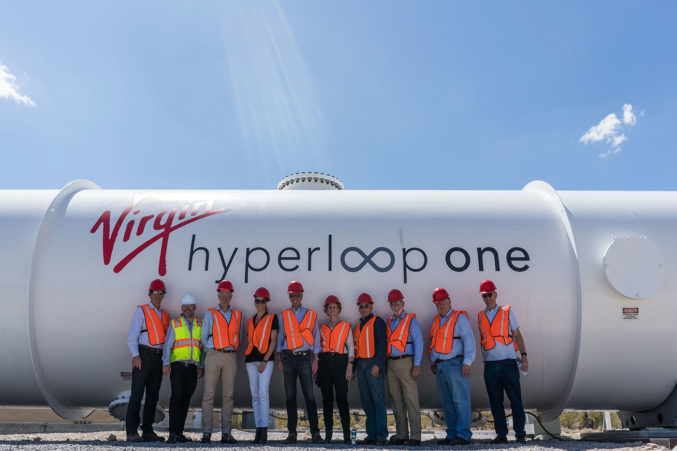 North Texas Officials Are Taking Hyperloop Seriously
If Dallas can handle electric scooters, surely it's ready for the hyperloop.
Virgin Hyperloop One's dream of launching passengers in magnetically levitated pods on 20-minute trips from Dallas to Austin remains just that. But Michael Morris and some other representatives of the North Central Texas Council of Governments' Regional Transportation Council recently got to put on hardhats and check out Virgin's test-track in Nevada, and they seem duly impressed. Impressed enough, at least, to sign off on a press release announcing that transportation planners here "will explore hyperloop technology for two major transportation initiatives across the state."
Regional planners are, of course, exploring many things, including the potential of a bullet train from Dallas to Houston, and some less commendable transportation initiatives that rhyme with "shmyway shmexpansion." Hyperloop is certainly on the table, though, Morris, transportation director for NCTCOG, says in a statement:
"As our region grows from 7.2 million people now up to 11.2 million by 2045, we are planning a transportation system that offers choices to our residents. Adding an option like hyperloop to the existing system of roadways, rail transit, bicycle/pedestrian facilities and high-speed rail to Houston would expand the system in an exciting way. Connecting other regions in Texas through hyperloop would open up economic opportunities throughout the state."
To that end, local officials are commissioning this year an environmental impact study on a hyperloop route connecting Dallas, Arlington, and Fort Worth, and another route linking Fort Worth to Austin to Laredo. The study will also explore more traditional rail options. One proposed route from Dallas to Houston seems to have fallen to the wayside, possibly because it would overlap with the potential bullet train.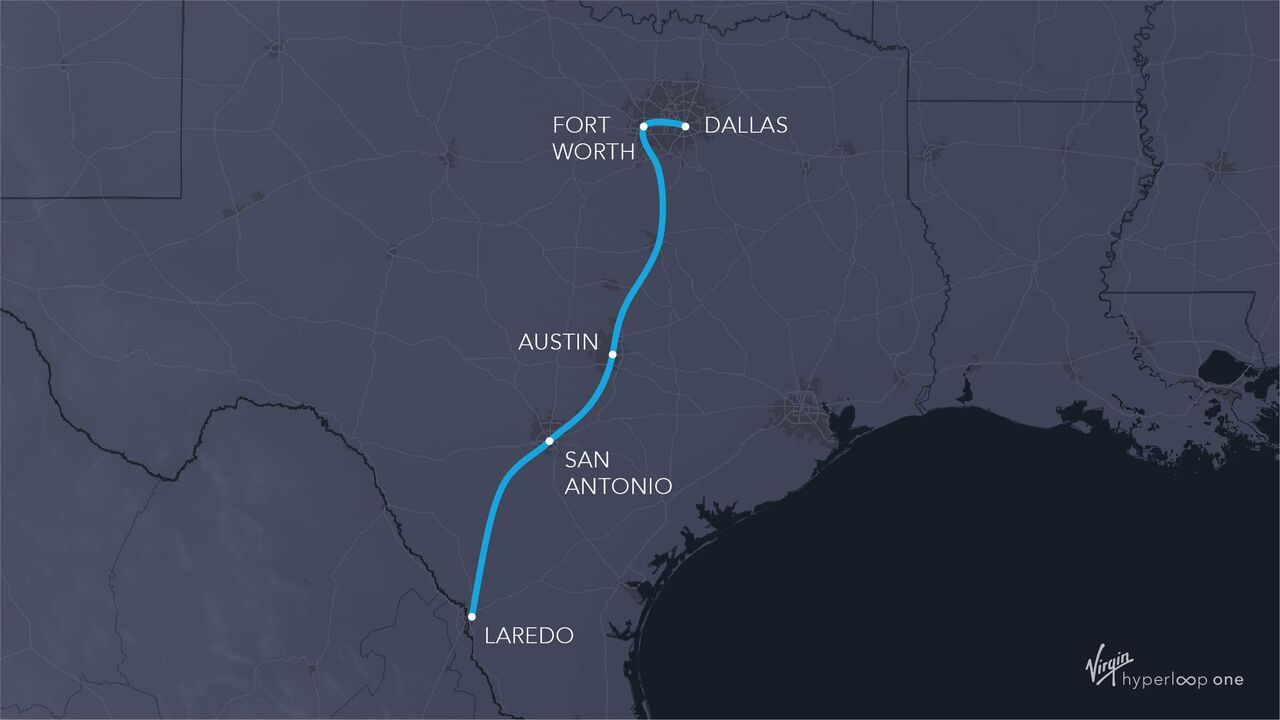 Dallas City Councilman Lee Kleinman, head of the council's transportation committee, was among those who went to see the Hyperloop test track in action. In a video from Hyperloop, he says, "I'm very much about all modes (of transportation) for all people. We've got to get people walking, biking, training, busing, driving, and hyperlooping, absolutely." He's not wrong.