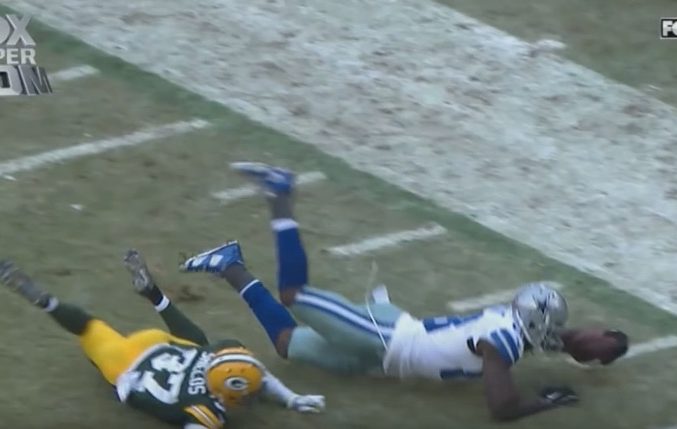 Does Supreme Court Nominee Brett Kavanaugh Think Dez Caught It?
The answer may surprise you. It may not. I don't know your capacity for surprise.
Brett Kavanaugh, President Trump's nominee to the Supreme Court, will be subjected in the coming months to a thorough grilling on every opinion he has ever expressed. Hopefully someone will press him on this, from a 2015 speech at the Marquette University Law School covered in the Milwaukee Journal-Sentinel:
Kavanaugh, a judge on the U.S. Court of Appeals for the Washington, D.C., circuit, said separation of powers controversies between the executive, legislative and judicial branches could be made smoother when "the rules of the road are set before time."

And, to make his point, he brought up the NFL playoff game where the Packers defeated the Dallas Cowboys after officials overruled receiver Dez Bryant's catch.

"It's better when the rules governing a catch are set forth before Dez Bryant falls to the ground," Kavanaugh said. "Because the rule said, that was it. If we can do it in the NFL, we can do it here as well."
It seems Kavanaugh is saying that, at the time, the rule was against it being a catch. Therefore, not a catch. (That rule has since been changed.) Kavanaugh's broader point, that the rules should be established before playing the game, is clear enough. But there's some wiggle room here, and you have to take into account the fact that Kavanaugh was speaking to a room of likely Packers fans. I'm going to need a higher court to make the call.