Conventional wisdom correctly holds that crosswalk buttons are there primarily to make pedestrians feel a sense of agency and control, however false that sense may be. For the most part, those buttons don't actually do anything. That angry orange hand ordering you to halt will change to a friendly little pedestrian figure encouraging you to cross the street on its own time, following its own logic and a system that pays no heed to the convenience or safety of tiny interlopers on two legs. But pressing the button might make you feel better.
Pressing this button, photographed by D Magazine online dining editor Catherine Downes at the corner of Riverfront and Howell in the Design District, should not make anyone feel better. Well, maybe if you like cacti: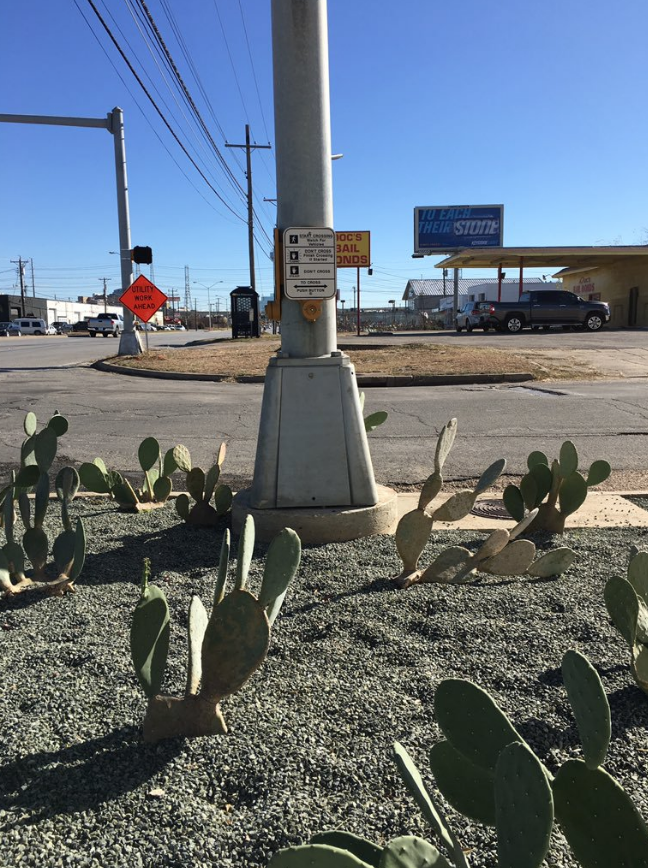 It could be harder to access that button, of course. It could be surrounded by buzzing chainsaws, or a moat full of crocodiles, or the Cowboys offensive line. And we do appreciate any effort to make Dallas greener. But you know what, other than a bunch of cacti, might help people cross the street to get to that bus stop? Not a trick question. It's a sidewalk.
---
Send your photo evidence of Dallas hating pedestrians to [email protected] For more in this series, go here.
Get the D Brief Newsletter
Dallas' most important news stories of the week, delivered to your inbox each Sunday.