When developer ZOM Living broke ground early this month on the Atelier, a $150 million residential project in the Arts District, a press release promised that the finished 41-story building will include 364 "luxury"—code for "expensive"—units, artists lofts, gallery and retail space and "lively pedestrian streetscape." Here's that lively pedestrian streetscape today: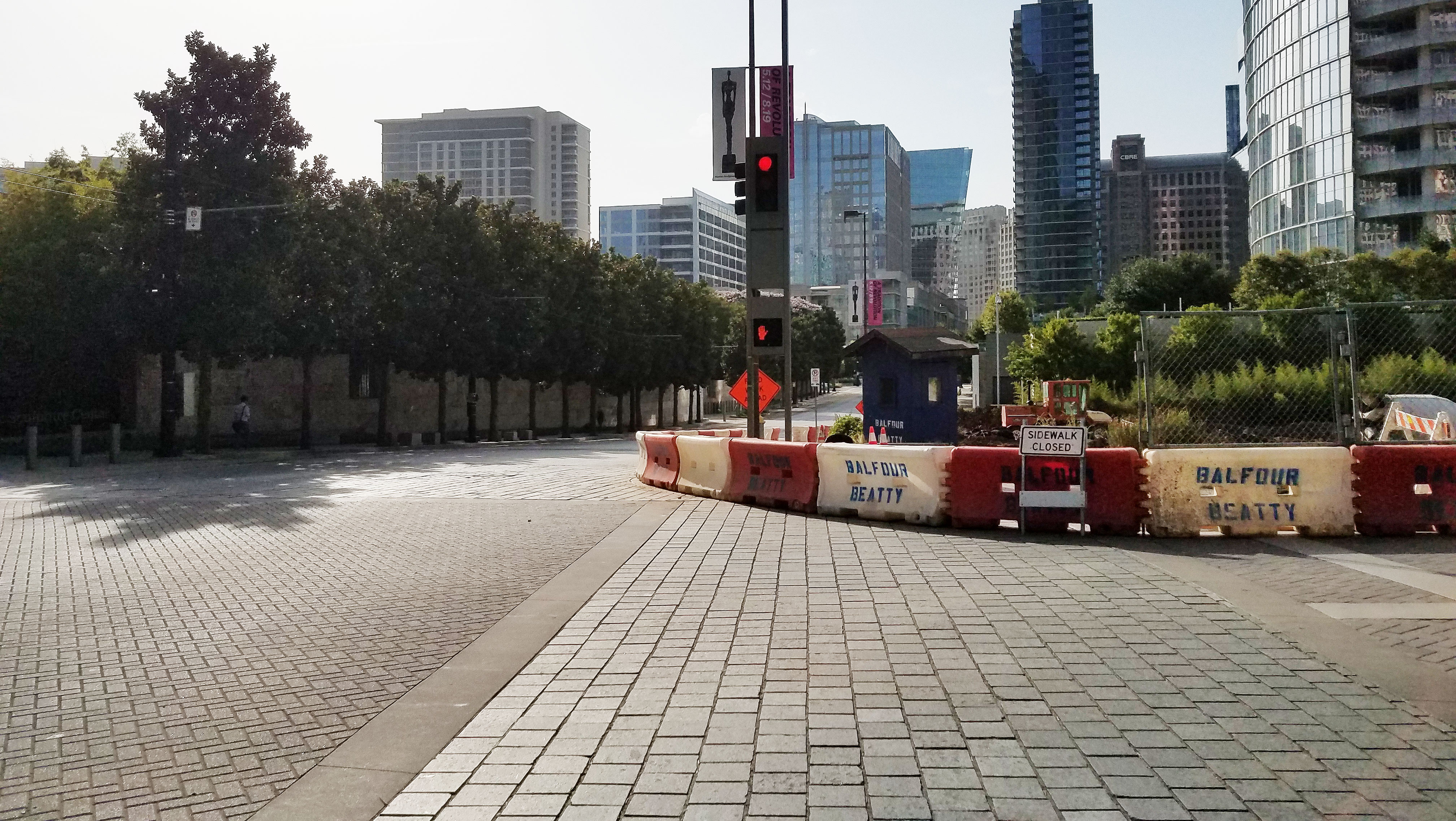 The Atelier occupies some prime real estate in between the Nasher and the Meyerson, a short jaunt from Klyde Warren Park and from this other sidewalk-devouring construction site in the Arts District. When it's finished in 2020, that lively pedestrian streetscape should be lovely. In the meanwhile, people are trying to walk here. These are the people you need to make that streetscape lively, the people who are frustrated and pushed back into their cars after they find that walking around the city is too often like navigating a dangerous, ugly maze full of booby-traps and "Sidewalk Closed Use Other Side" signs placed nowhere near a crosswalk.
Downtown development is welcome, and obviously there would be some safety issues in letting pedestrians stroll through active construction sites. But forcing pedestrians to walk in the street (as many will do, rather than backtrack or go out of their way) is also a safety issue. Making it a hassle to walk anywhere is a safety issue. So require contractors to build scaffolding or "sidewalk sheds." Close a lane to car traffic and create a buffered pedestrian walkway while construction is ongoing. These aren't crazy ideas. Other cities do this. Account for the people living and walking here today, not just the people who in two years may be moving into expensive apartments above a lively pedestrian streetscape that, for now, we can only dream about.
---
Send your photo evidence of Dallas hating pedestrians to [email protected] For more in this series, go here.
Get the D Brief Newsletter
Dallas' most important news stories of the week, delivered to your inbox each Sunday.