Should we have called this series "Dallas: Where the Sidewalk Ends" before we got to its fourth installment? Probably. Too late, though. Is it still possible to surmise that Dallas is a city that hates pedestrians, based in part on how many sidewalks are blocked off by construction for long periods of time? Definitely.
Eventually, the Hall Arts Residences in the Arts District will be a 25-story tower full of condos you can't afford. For now, it's a construction site engulfing a sidewalk you can't walk on.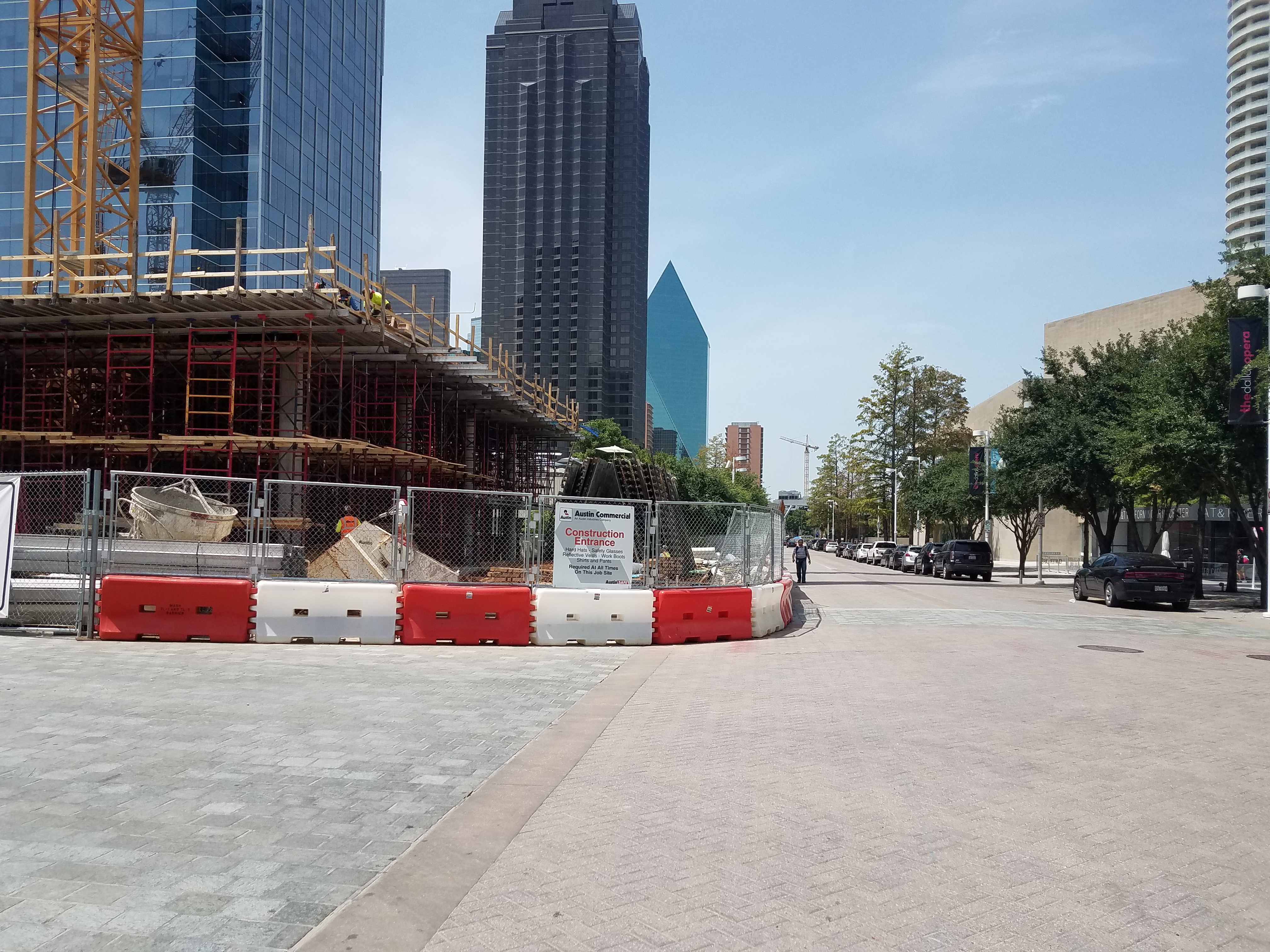 Of course, no one really walks around the Arts District except rebellious teen skateboarders, but surely this is an inconvenience for the valet drivers running to get the cars of patrons at Flora Street Cafe.
But if the city is finally going to start issuing fines to contractors blocking the public right-of-way, don't start here. First hit the Drever, which has shut down blocks of sidewalks in the heart of the central business district for so long it feels like someone has to be playing a joke on downtown workers. Come on. Put some scaffolding here, already:
Get the D Brief Newsletter
Dallas' most important news stories of the week, delivered to your inbox each Sunday.