In many ways, Dallas has Katherine Seale to thank for its relatively newfound interest in preservation. The former head of Preservation Dallas and the current chair of the Landmark Commission has spent years helping the city understand the importance that old buildings bring to a sense of place. That, when it makes sense, preservation is actually a public good. And when the public buys in, developers seem more likely to listen.
There's the Meadows Building, near Central and Lovers, a mid-century modern treasure that will soon house the Dallas outpost of architecture firm Gensler. It wasn't long ago that the Chicago company that bought the Meadows was contemplating tearing down part of it. Seale has helped preserve old homes and hotels and office towers and theaters. She's helped the city approve a 45-day waiting period for developers who plan to tear down a building within downtown and parts of North Oak Cliff.
She came on EarBurner to share some of these stories. As chair of the Landmark Commission, 90 percent of its monthly cases are about buildings that are already designated—folks in North Oak Cliff wanting to build a carport, things like that. The other 10 percent is where it gets extra interesting; where should the city employ protective zoning changes? Can the commission move fast enough to save the Lakewood Theater after residents spotted some of its chairs in a Dumpster? (It can and did.) What about that old blue house in the Cedars that's owned by Spectrum? Can it be moved? (It can.)
It's an interesting chat. Show notes after the jump.
1. Here is everything you ever wanted to know about the Landmark Commission.
2. It's not preservation-related, but you should take the time to read Brian Reinhart's fantastic deep dive into our beleaguered food inspection processes at The Dallas Observer.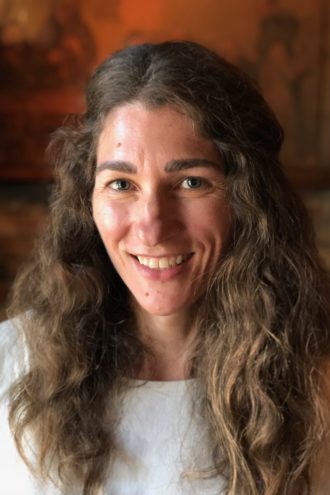 3. Katherine Seale "grabbed the city by its wrecking balls," according to Robert Wilonsky.
4. Joule owner Tim Headington tore down two buildings in downtown's national historic district, which triggered the 45-day ordinance. Seale calls it our "Penn Station moment."
5. Here's a copy of the commission's agenda. It's 887 pages!
6. Barak Epstein and Jason Reimer of the Texas Theater are going to be saving the Fine Arts Theater in downtown Denton. We have high hopes.
7. More information about the Tenth Street Historic District, in Oak Cliff.
Get the D Brief Newsletter
Dallas' most important news stories of the week, delivered to your inbox each Sunday.