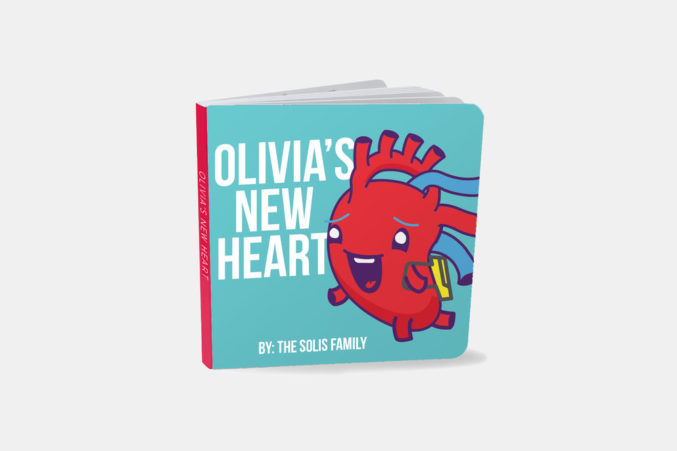 DISD Trustee Writes Children's Book About Daughter's Heart Transplant
Proceeds from the sale of Olivia's New Heart will go toward the heart center at Children's Health.
Olivia Solis, the daughter of Dallas ISD trustee Miguel Solis and his wife Jacqueline, is going home today after spending the first four months of her life in intensive care at Children's Health. It was there last month that Olivia underwent a heart transplant, a big procedure for anyone, and especially rare for an infant.
The Solis family has been publicly documenting Olivia's journey, a story that's been alternately heartbreaking, inspiring, and moving. Now Olivia, born with a congenital heart defect just four months ago, will be able to begin the next chapter of her life.
But Miguel has said from the start that he hopes by sharing his daughter's story, he'll be able to do some good for the other children, many of whom never get to go home, and their families in the heart center at Children's Health. Miguel and Jacqueline are living up to that promise by authoring a children's book, Olivia's New Heart. The book, created with the Dallas graphic designer Skyler Thiot, is meant for those children and their families, and for anyone who could stand to learn about the important and life-saving work being done in the hospital's cardiac intensive care unit. Proceeds from the book will go toward Children's Health's and its heart center.
You can pre-order a copy for $15 now.
"Where there is hope, there is faith. Where there is faith, miracles happen." Today Olivia Rene "Faith" Solis will leave the only home she has ever known here at @ChildrensTheOne and head to the home Jacqueline and I readied for her four months ago. God is great.#LivStrong pic.twitter.com/MhZk0rLAdK

— Miguel Solis (@TrusteeSolis) June 19, 2018