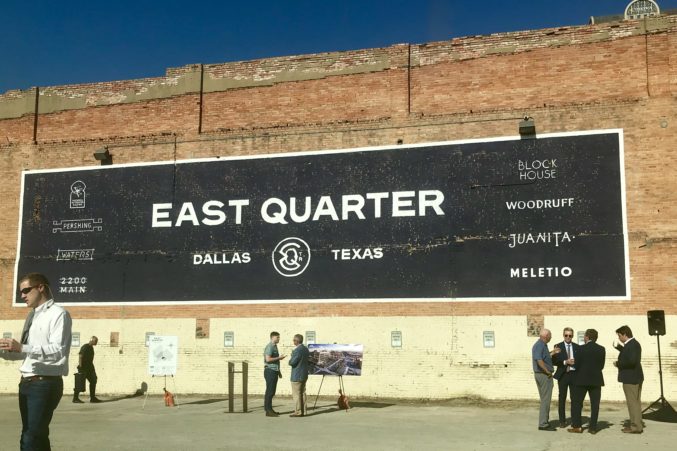 Will 'East Quarter' Moniker Stick?
Short answer: we shall see.
Downtown Dallas is hot! It's where it's at. It's happening. And everyone wants to claim a corner of it. We learned last week about the East Quarter. And the DMN is super pumped about AT&T's planned Discovery District. But will people actually use these names? In thinking about that question, a design-minded FrontBurnervian points us to this buildingcommunityWORKSHOP (horrible name) article about the identities of downtown neighborhoods. You might know that we once had a neighborhood called Frogtown, a red-light district. But did you know we once had a place called Stringtown? How about Boggy Bayou? It's worth a read, especially if you spend any time in what I affectionally call The 75201. Or, you know, also The 75202.