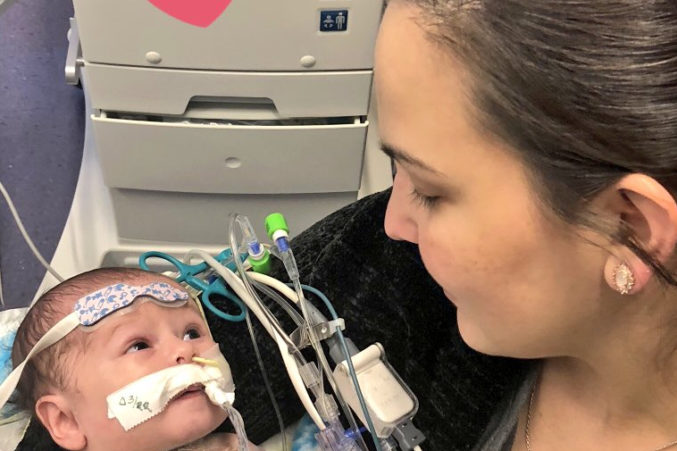 Olivia Solis, Daughter of DISD Trustee Miguel Solis, To Have Heart Transplant
Miguel announced the news on Twitter this morning.
Olivia Solis has spent all of her nearly three months of life in Children's Health, most of it in intensive care. The daughter of Dallas ISD Trustee Miguel Solis and his wife Jacqueline has overcome plenty of obstacles already in her young life—a congenital heart defect she was born with, the surgeries to repair it, more than an hour of CPR, the time she was hooked up to a bypass machine, the two months she spent with a breathing tube down her trachea, the fact that she can't leave the hospital without a transplant.
This morning, her father tweeted that a heart for his daughter has arrived at the hospital and that surgery will happen later today. Olivia has come a long way since her birth on February 22. Her mother held her for the first time on March 20. Last week, Miguel tweeted that she was talking for the first time. He and so many others are now praying for another happy milestone.
In the meantime, read this Corbett Smith piece in The Dallas Morning News about Olivia's journey. And, if you're moved by the story, the family still has an active GoFundMe to help pay for the medical costs.
Well prayer warriors, today is the day. Little Olivia just received news that a heart has arrived for her and that she will undergo transplant surgery today! Please send as many prayers her way as you can and please say an extra prayer for her donor and their family.#LivStrong pic.twitter.com/krbmgS4CD4

— Miguel Solis (@TrusteeSolis) May 21, 2018