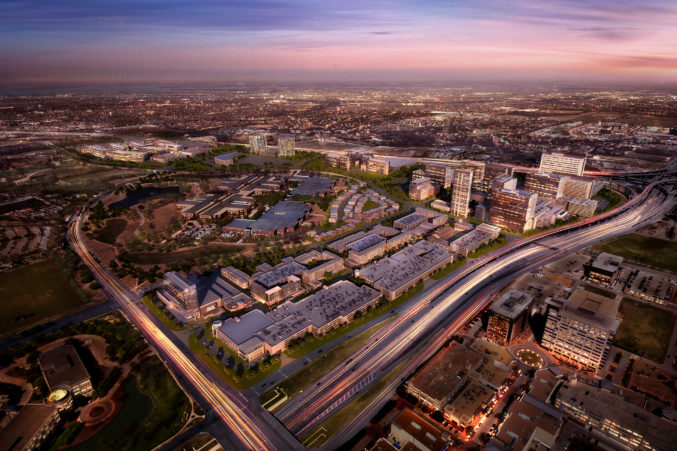 New Study Shows How DFW's Economic Success Hasn't Benefited Every Area City
New study of economic "inclusion" defies conventional wisdom regarding the last decade of strong regional growth.
By this point, if you follow along the conversation about the life and times of Dallas, Texas, you know that the city doesn't score high marks when it comes to economic equality. Dallas has high income inequality by neighborhood, high rates of poverty, a decades-old struggle with housing affordability, and low marks with regards to upward mobility. And so the release of yet another study that demonstrates that Dallas ranks not just low, but dead last among the largest U.S. cities in regards to economic and racial "inclusion" isn't really much of a surprise.
Rather, what jumps out is the fact that inclusion varies greatly within the region, with some cities ranking low and others ranking very high. It suggests that the spoils of a decade of economic growth has left many area cities—and not just Dallas—less off.
First off, how does the study define "inclusion"? The authors say it is the idea that "everyone should have opportunity to contribute to and benefit from economic prosperity."
Put more frankly: is wealth and access to economic opportunity reserved to a few or excluded from a subset of a population? To measure this, the folks at Urban, which conducted the study thanks to a grant by the Kresge Foundation, looked at income segregation, housing affordability, the share of working poor residents, and the high school dropout rate of the 274 largest cities in the United States. To examine "racial inclusion," researchers looked at segregation, and racial gaps in homeownership, poverty, and educational attainment.
How does Dallas measure up? Not well. It ranks dead last among the 274 cities with regard to overall inclusion, 272 on economic inclusion and 245 on racial inclusion. The city's economic health rank decreased between 2000 and 2013 from 170 to 173. The city also became less inclusive, dropping from 267 to 274 in the overall rankings.
These rankings are based on some difficult-to-face statistics. The study found that income segregation has worsened in Dallas, and the number of rent-burdened residents and working-poor families has increased. On a more positive note, the high school dropout rate has come down. What is additionally troubling is that, while Dallas leads the nation in these trends, the city's worsening situation mirrors the national average. It also mirrors those in other North Texas cities, places like Arlington, Irving, Carrollton, and Garland, to pick a few. The study paints a picture of a nation in decline.
There are cities that buck the trend—some of them in Dallas-Fort Worth. McKinney's economic health rank increased from No. 3 to No. 1 one among American cities. Perhaps more striking, McKinney has become more inclusive according to this study, rising from 273 to 35 in the overall inclusion rankings between 2000 and 2013. Other cities in the region also buck national trends. Plano's economic health rank dropped, but it is still 12 overall, and the city rose in the inclusion rankings to 24 overall. Grand Prairie rose in both economic health and inclusiveness between 2000 and 2013.
This, to me, is the most interesting finding of this study. It seems to support common wisdom about the workings of the Dallas-Fort Worth mega-region. The economically mobile population follows opportunity as it migrates around the region between shifting centers of prosperity. There are places in DFW that are becoming less segregated and more economically possible, but there are also cities that are more entrenched in segregation and worsening economic mobility.
The success of certain DFW cities does not reflect in the success of the region overall. As the upwardly mobile move from one city to another to enjoy the benefits of opportunity, other cities are left behind.
In short, despite the incredible boom of DFW's decade of economic growth, the rising tide doesn't seem to be lifting all ships. Only some of them.