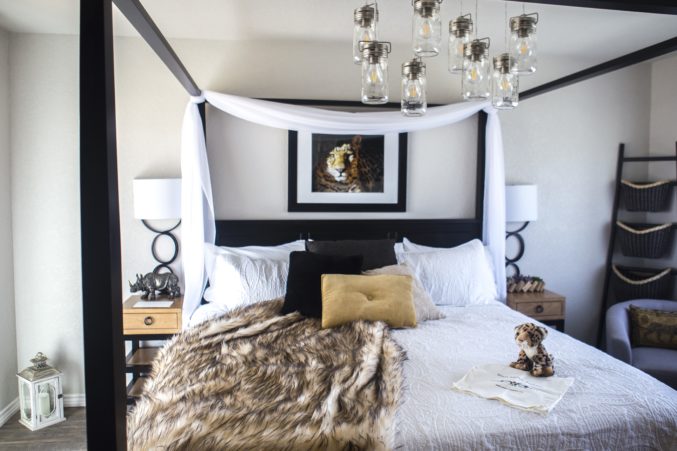 How to Honeymoon Like Meghan Markle in Texas
Or just take a wild weekend vacay without having to visit the British Commonwealth.
If you were awakened by your aging, deaf, howling cat around 3 a.m. on Saturday morning, as I was, then you, too, didn't miss a minute of the royal wedding between Meghan Markle and Prince Harry. (I mean, that choir? QE2's lime green skirt suit? Princess Anne's Adidas sunglasses? Serena Williams' floor-length braids?) The spectacle was all too brief.
Now, after young Prince George's domination of the lemon and elderflower cake and Serena's domination of (I can only imagine) Idris Elba at beer pong are complete, we are left with only vague regrets and honeymoon speculation. Will it be a private safari lodge retreat in Botswana, Zambia, or Namibia with a chef, butlers, and private guide? Or an Italian villa double date with George and Amal? Or a Westworld meets A Passage to India trek across the subcontinent? Hard to say when the world is your former Commonwealth.
For us Texans, however, all is not lost. We've tracked down 10 adventurous destinations within driving distance of Dallas worthy of a royal retreat. There's a new safari-style glamping destination in Wimberley, and a big cat rescue where you can sleep feet away from lions, tigers, and lemurs. There's Cibolo Creek Ranch, where you can stay in a 19th-century fort and maneuver a Humvee through the basin of an ancient volcanic crater, or Doves Rest Cabins, where you can enjoy a glass of wine while watching the sun set over Palo Duro Canyon.
If you're a yoga-freak like the Duchess, you can work your reverse warrior pose at Living Waters on Lake Travis. If you prefer showing off your shooting skills like Prince Harry, you can shoot sporting clays at Rough Creek Lodge & Resort.
But if you really want to feel like a mobbed royal, simply brave the line at the Magnolia Bakery in Waco.