In July 1997, Andrew Wayne Roark, then living in DeSoto, called 911 after his girlfriend's one-year-old daughter appeared to have trouble waking up. According to Roark, she had fallen from her bed. The girl was taken to Children's Medical Center of Dallas. That same night, the police arrested Roark for intentionally injuring the girl.
The allegations against Roark relied primarily on the science of "shaken baby syndrome," a constellation of medical symptoms that were at one point popularly thought to be caused by violently shaking a baby, often to death. During the 1980s and 1990s, SBS became a favorite of prosecutors around the country, resulting in more than 3,000 known convictions.
By 2011, however, medical experts, including the one who coined the term "shaken baby syndrome," agreed that the physical markers could not be read as indicators of abuse. In fact, over the past decade, many so-called "shaken baby cases" are now recognized as wrongful convictions based on faulty evidence.
Roark's case seemed ripe for Dallas County's Conviction Integrity Unit, an independent division of the District Attorney's office that investigates claims of wrongful convictions. Unlike in other states, Dallas' CIU cannot overturn a sentence on its own. It instead makes a recommendation to the Texas Court of Criminal Appeals, which makes the ultimate decision. Craig Watkins, the elected Dallas County District Attorney at the time, had agreed to recommended Roark's case for reversal, but, under current DA Faith Johnson's purview, that decision was delayed. Johnson decided to allow the appellate section to continue to challenge Roark's fight for freedom; that was the end of the cooperation. (The Dallas County DA's office said it could not comment on ongoing cases.)
Roark's case represents the turmoil that the CIU has been under since its inception in 2007 by then-DA Watkins. While Dallas County boasts the first Conviction Integrity Unit in the country, the question remains: does the CIU serve its purpose or has it become a political football in a contested election? The division has taken on a new significance in the light of Johnson's upcoming race against Democratic challenger John Creuzot. Both candidates appear poised to use the CIU's success (or lack thereof) as a talking point to appeal to voters of all parties who don't want to see the repeat horror of large numbers of wrongful convictions.
Both Creuzot and his primary opponent Elizabeth Frizell had promised to strengthen the CIU with more money and manpower. In an age where exonerations are the most visible form of criminal justice reform, the role of the unit is one of the few political positions that reds and blues can agree on. Wrongful convictions erode public trust in the system, making the job harder for everyone. But just how does an office whose main job is to put people away commit itself to freeing people? And how effective is Dallas County's?
---
When the Dallas County CIU was formed, it was the first of its kind, a bold move by Texas's first black district attorney. Between 2001 and 2007, DNA evidence proved 13 Texas prisoners were innocent of the crimes they were convicted for, the third most of any state. After winning the election, Watkins ordered the review of 400 more in Dallas County alone. In an interview, Watkins, who is now in private practice, said he worked to "develop credibility" as the first unit of a DA's office whose purpose was to free people, not lock them up.
"I was told it was not the job of the DA to free criminals," Watkins remembers.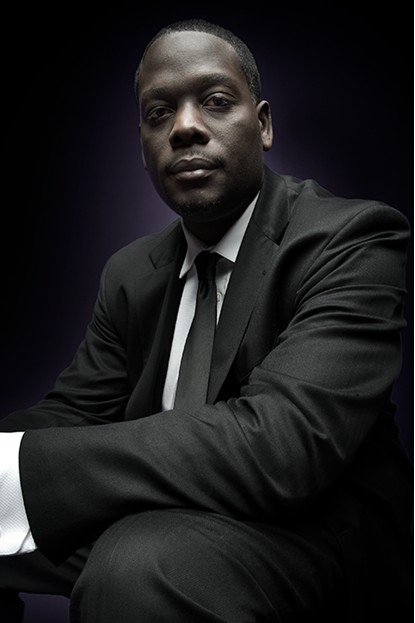 The racial disparity of the criminal justice system generally didn't escape Watkins, either. He took over a DA's office that had once been led by Henry Wade, who famously said, "any prosecutor could convict a guilty man, but … it takes a real pro to convict an innocent man." (And, indeed, he likely had at least one innocent man executed.) Watkins' changes were an upheaval and an acknowledgement that, perhaps, the time had come for Dallas to reckon with its racist and punitive legacy. ("Race is a big deal," Watkins says today.)
Watkins was praised across the country for introducing a novel form of defense. Embedded within the prosecutor's office, the CIU operated independently and used DNA testing to free the wrongly convicted. He was featured in a 60 Minutes episode and in the New York Times. He appeared on the cover of D Magazine. Watkins forged a relationship with the Innocence Project of Texas to hunt for cases that were ripe for a second look, and the first head of the CIU, Mike Ware, a Fort Worth lawyer, is now the executive director of the Innocence Project of Texas. Under Watkins' tenure, more than 30 people were exonerated.
Watkins's CIU even began testing DNA where available in cases where the defendant hadn't even claimed a wrongful conviction, resulting in at least one exoneration. Watkins' commitment to freeing the wrongly convicted was evident from the first day he took office in January 2007. Watkins appeared at the hearing for Andrew Gossett, who was exonerated as a result of a DNA test. In a first for a prosecutor, Watkins apologized.
But after Watkins lost his reelection bid in 2015, losing to Republican Susan Hawk after a series of controversies involving misspent forfeiture funds, there were no exonerations. (The Exoneration Registry includes some exonerations that were finalized after Watkins left office.) Watkins says today that he has "three bankers' boxes" of letters from incarcerated people who would like the Dallas CIU to look at their cases. He said he informed Hawk and Johnson, but no one ever came to pick the documents up. Johnson's office acknowledged that  "the CIU has received several letters from Mr. Watkins requesting review of some cases by the CIU. We have been responsive in those cases by acknowledging receipt. We have not concluded anything from those reviews yet." Through a spokesperson the office denied knowledge of more material. (Representatives from Hawk's office did not respond to requests for comment.)
Today, more than a decade after Watkins took office, CIUs are almost an institution in any large prosecutor's office that calls itself progressive. There are at least 33 across the country, although about half of them have not freed a single person. In a report last month, the National Registry of Exonerations—the gold standard of exoneration data—credited CIUs and other "professional exonerators" (like Innocence Projects) for over half the 139 exonerations in 2017.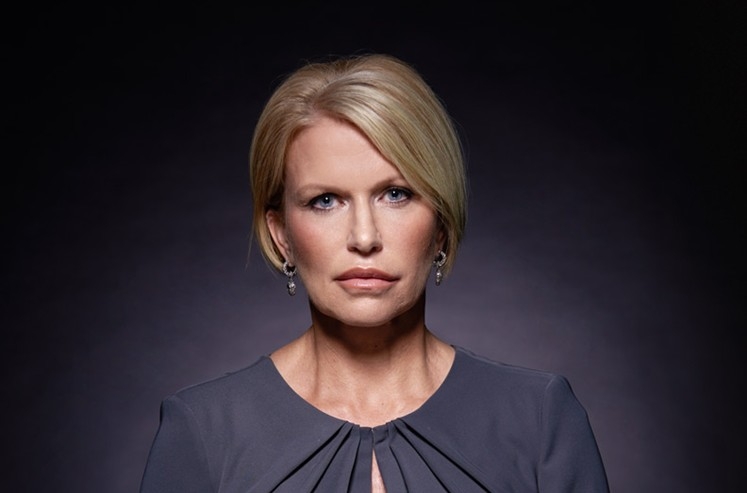 The Dallas County CIU now considers both DNA and non-DNA cases. The problem with Dallas County's CIU has generally been the politics of the county itself. First, there was the negative press generated out of Watkins' office for issues extraneous to the work itself. (A federal audit in 2015 called for the DA's office to return $112,000 in forfeiture funds that were not correctly recorded. Most of this, according to The Dallas Morning News, went to paying bar dues, although Watkins also used money to to repair a county-owned car that he wrecked in addition to a monetary settlement that barred the other driver from speaking to the media.)
While the CIU was at its most effective then, it was difficult for the project – then brand new – to keep its momentum.
Then came Susan Hawk, who hired Patricia Cummings. Cummings now runs the CIU for the newly-elected reformer district attorney in Philadelphia. In the ensuing chaos of an office where Hawk was largely absent, the CIU was unable to accomplish much of anything. Without the strong arm of a district attorney committed to freeing the innocent, it was too easy for the appellate division of the DA office—the section that continues to prosecute crimes after conviction is achieved—to argue against giving some cases another look.
However, new reforms to Texas law now allow defendants to appeal their cases should new scientific evidence arise. The county also has a DA in Faith Johnson who has attested to her resolve to pursue exonerations. But, since she was only appointed last year, there hasn't been enough time to see the results of her vision of the CIU.
Richard Miles, who was exonerated in 2009 for a shooting he did not commit, understands the importance of CIUs and is skeptical that prosecutors are willing to put their efforts behind their rhetoric. He was the first non-DNA exoneration by Watkins' office. He says that the team of CIU lawyers led by Mike Ware worked "hand-in-hand" with the nonprofit Centurion Ministries (an organization that investigates claims of wrongful conviction) to reinvestigate his case and push through his exoneration. He argues that the "CIU hasn't done anything since Watkins was relieved from office."
"Dallas should not get a DA who doesn't acknowledge exonerations … That's what the DA is supposed to do; he or she should embody justice," Miles says. "We are moreso chess pieces in [the candidates'] political strategy."
Too, candidates are touting expanding the unit's duties. In prior public comments, Democratic candidate John Creuzot has said that he believes the CIU should expand its focus to include training attorneys and police to prevent wrongful convictions. (Watkins said that the CIU was already doing this under his administration.) Not all see it that way. The Conviction Integrity Unit, Miles argues, should be primarily involved with exonerating the innocent. Other duties, he thinks, should not be added before the backlog of exonerations are cleared.
"It should be the same thing that Watkins wanted it to be. To add anything more to it is to place weight on a brand new baby."
Miles also believes that there are two reasons why exonerations seemingly vanished from the DA's office. First, there's the issue of pride. DAs don't like to admit error. And second, Texas has a relatively generous compensation package for exonerees, which now guarantees $80,000 for each year exonerated plus a monthly annuity. It is widely regarded as the most generous compensation package in the country.
As the CIU became an issue in the Democratic primary, with both Creuzot and Elizabeth Frizell suggesting that the unit has not been as effective as it could be, Johnson defended her work. She noted the appointment of an additional attorney to the CIU in August of 2017, a move that brought the total staff to three full-time attorneys, one assistant, and one investigator.
The CIU chief reports directly to Johnson, which her office says is different from her predecessor.
"The CIU at the Dallas County District Attorney's Office remains a leader in the field of Conviction Integrity," Johnson said. "In fact, other DA Offices around the country continue to contact us looking for advice and ideas on how to model their CIUs using our mold and best practices."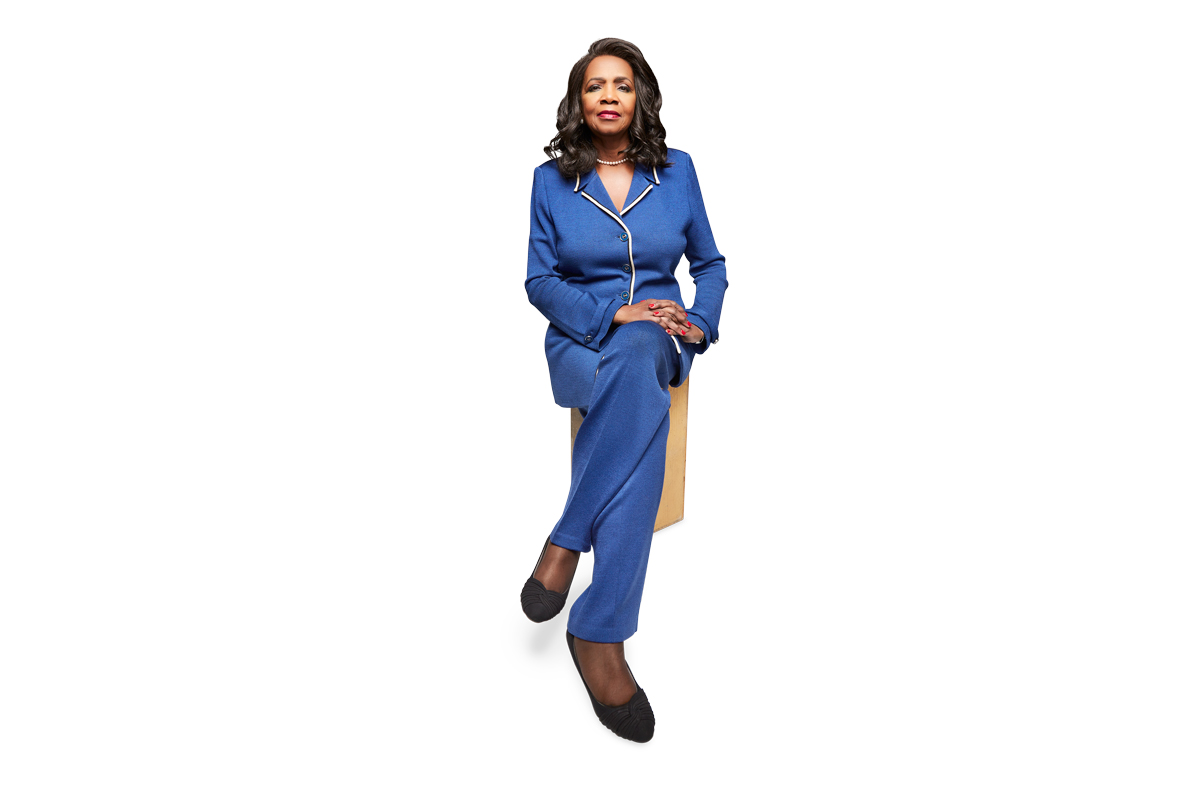 Johnson's office also said that the CIU has reviewed the cases of 145 individuals since she took office in January 2017 under the direction of Cynthia Garza, who was formally appointed chief of the unit last July. Johnson's office did not detail the results of the reviews, and it appears that a review could be anything from a full reinvestigation to a reading of the file.
One problem on which both Miles and Johnson's office agree is that the process to exonerate a person takes longer than the original conviction. As a result, people wait years—often longer than their original sentence—for DNA to get tested or lost evidence to be located. Johnson's office said in a statement that non-DNA cases "are very challenging cases requiring time-intensive investigations that are often slow-moving for a variety of reasons."
Some of this delay is the result of the Texas process, which requires more than just a prosecutor's say-so, although a DA's blessing is an important step. There is at least one case, that of Timmy Duke, who was recommended for exoneration by Johnson's office. Duke had pled guilty in 1992 to a robbery, but records showed that he was incarcerated at the time of the crime and, as a result, could not have committed it. His case is pending before the Texas Court of Criminal Appeals.
But, there is some concern from groups and exonerees that the CIU doesn't go far enough. There is a reason why CIUs are so powerful: they are run by district attorneys who have all of the information and can see where mistakes were made. Watkins added that the DA was "very powerful," and asserted that DAs could make pretty much any decision they chose.
One high-profile case is Benjamin Spencer's, whose conviction for an assault and robbery relied on shaky eye-witness testimony with no forensic evidence. Spencer has been in prison for more than three decades. Watkins admitted to The Atlantic that he refused Spencer's case because there was no DNA.
"I'm not going to take a chance on that," he told the reporter.
In 2008, a judge weighed the evidence and held that Spencer deserved a new trial on the grounds that he was likely innocent. He thought he would go home any day. But the Texas Court of Criminal Appeals rejected the judge's recommendation, and Johnson's office told The Atlantic last summer that, while the office stood behind the conviction, it would test DNA evidence were it to become available. (A spokesperson for Johnson's office said it could not speak further about the case because it is pending, and that the comments Johnson made to The Atlantic were made last summer, with no knowledge of when the story would be published.)
Spencer's case was particularly problematic. Many people believe he is innocent, including Miles, who knew him well in prison. (They are both clients of Centurion Ministries.) There is no forensic material to test, and most of the eyewitnesses have recanted or cannot remember. While some of this might change, Spencer currently seems more likely to serve out his entire sentence than he is to see a new trial.
Miles pointed out that there are other outstanding cases like Roark's, where the CIU has promised to review the evidence, but has yet to make a move. Some appear to be moving forward, albeit slowly. One is Tyrone Day's, who now works at Miles of Freedom. Day, whose case is one of the oldest in the CIU, was released on parole after 26 years of incarceration, but he has not yet been exonerated. He says his lawyers, Barry Scheck and Bryce Benjet of the Innocence Project, are in the process of hammering out details with the CIU attorneys, and, therefore, did not want to discuss the case. New DNA technology has allowed for alternative suspects to be identified and for Day to be ruled out.
As Miles points out, there is a question as to whether the measure of a CIU's success should be the amount of cases it has reviewed or the people it has exonerated.
I asked Miles whether he or other exonerees had been asked to contribute to the CIU, and he said that while he's met with the current DA, no formal plans have ever been made. The district attorney still holds the power in directing the strategy of the unit.
"Our stories have not been truly been valued," he says. "We can train prosecutors. We have not been used as a resource."
Correction: A previous version of this story incorrectly stated the relationship between Andrew Roark and the girl he was convicted of injuring. She is the daughter of his then-girlfriend.
Get the D Brief Newsletter
Dallas' most important news stories of the week, delivered to your inbox each Sunday.