Phil Mickelson Rocks Mizzen+Main Shirt at Augusta
The Dallas clothing company scored a major coup yesterday.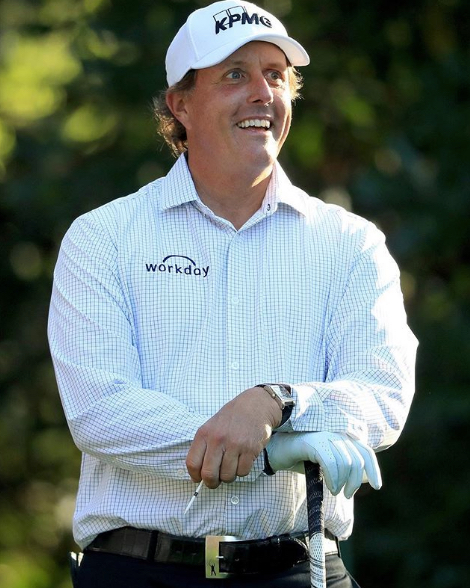 We've got a Masters item with a local connection! Yesterday Phil Mickelson and Tiger Woods played a practice round together, which in itself is noteworthy. The two have a complicated relationship. But Dallas folks will want to have a look at the shirt Phil wore. It was a long-sleeved, collared button down. Tiger said, "I had to give him a little bit of grief about that. The only thing that was missing was a tie." Dallas folks will be delighted to learn that the shirt was from the local joint called Mizzen+Main, makers of "the best damn dress shirt." This means that I am just like Phil. I'm such a good golfer that Mizzen+Main once tried to sponsor me, too. No lie.