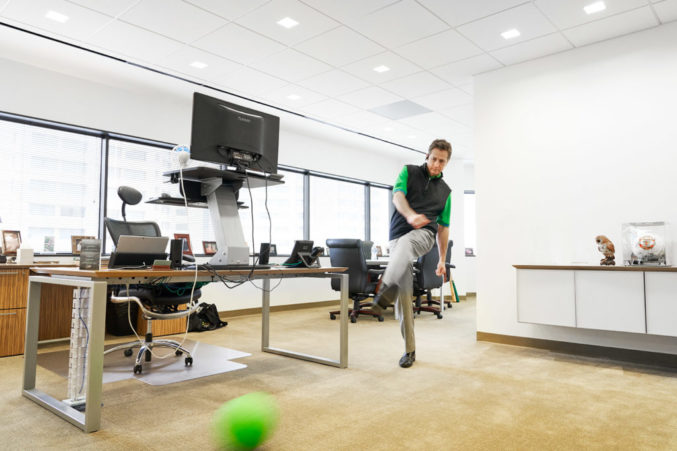 Interstate Batteries Charges Up With a Higher Power
The 65-year-old Dallas company, which is unabashedly biblical in its approach, is about to get inspired by $1 billion in new revenue.
Dallas-based Interstate Batteries, which sells all kinds of batteries—but mostly the kind that make your car or truck run—presents an interesting twist on the idea of "conscious capitalism." The 65-year-old company is unabashedly biblical in its approach to business, claiming this as its purpose: "To glorify God and enrich lives as we deliver the most trustworthy source of power to the world."
CEO Scott Miller stresses that Interstate employees don't have to be Christian, so long as they do their jobs in a way "that aligns with our values … focusing on Love, Servant's Heart, Excellence, Courage, Team, Fun, and Integrity." Adds Miller: "While there is a spiritual aspect to Interstate's work environment, it is absolutely up to each team member whether or not they choose to participate in the optional activities."
In July, the company will begin benefiting from a new partnership with Virginia-based Advance Auto Parts to put Interstate's batteries in more than 4,900 Advance stores. The deal could take Interstate's industry-leading market share in aftermarket batteries from 17 percent to 24 percent—and boost its annual revenue by $1 billion. (Check out D CEO's April story about the new collaboration here.) Who knows? Maybe somebody up there likes 'em.