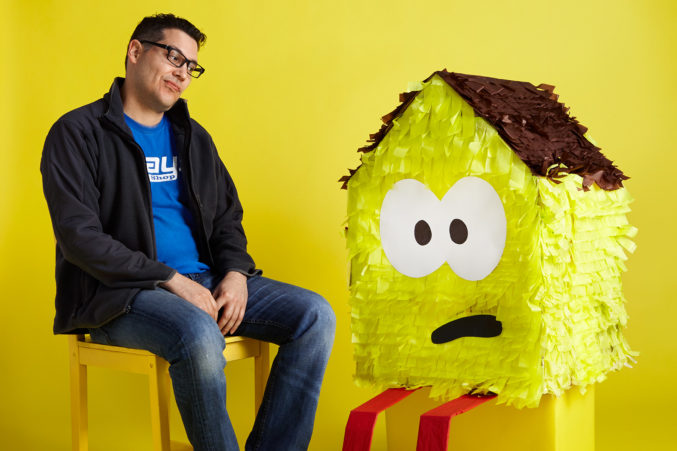 How Artists Fit Into the Affordable Housing Conversation
If cities don't provide affordable housing for artists, they threaten to undermine the economic benefits the creative community offers cities.
Dallas is currently drafting a new housing policy, a process which has, appropriately, focused a lot on how previous decades of Dallas housing policy have only served to deepen racial and economic divides in the city.
Yesterday, the website Curbed took a deep look at another side of the conversation: the way artists fit into the conversation about housing and affordability. The article opens with a familiar name, Giovanni Valderas, the Dallas-based artist whose pinata protests help draw attention to the peculiar role artists play in the life cycles of neighborhoods.
Often called the "foot soldiers" of gentrification, it has been assumed that artists and creative types help begin the rise in value that eventually pushes them out. The Curbed article questions some of these assumptions and looks at how artists are both economic drivers and losers in rapid value cycling of neighborhoods. Crucially, the increasing instability of artist housing threatens to undermine the economic benefits artist workers offer cities:
"A few decades ago, when someone rented a space, they had the impression they could have it for 10 or 20 years," Hrag Vartanian, editor-in-chief and co-founder of Hyperallergic, said. "Now, people feel like they're only getting spaces for two to three years at a time. Cost is an issue, obviously, but instability is negatively affecting how communities organically grow."

The constant need to find new spaces makes it harder to create the kinds of close-knit communities that foster artistic development. And with the arts and creative industries playing such a large role in city economic development, local leaders see artist housing as an investment in workforce housing and their cities' economic futures.