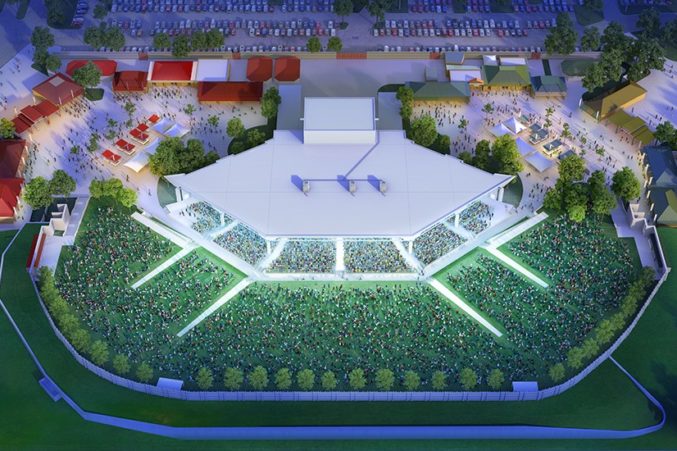 Starplex Pavilion Is Now Dos Equis Pavilion, But Call It Whatever You Want, It's Fine
What's in a name, anyways?
Heineken USA has coughed up an undisclosed sum to buy the naming rights to Starplex Pavilion, christening the hallowed ground of the outdoor amphitheater the Dos Equis Pavilion.
Here are some real things that marketing professionals involved in the deal said, and then subsequently had transcribed into a press release, about this branding partnership between the beer company and concert promoter Live Nation.
"We are honored to be aligning with such a respected partner as Live Nation. And the fact that the newly named Dos Equis Pavilion is located in the heart of a key Dos Equis market makes this partnership uniquely relevant to our core consumers," said Elizabeth Cannon, Regional Marketing Manager at HEINEKEN USA.
But wait, core consumers of North Texas, there's more.
"We are thrilled to partner with Dos Equis and look forward to delivering in experiences that build brands," said Andy Peikon, Senior Vice President, Live Nation. "We strongly believe this experiential marketing platform will drive consumer trial and loyalty through top-of-mind awareness, good times and memorable occasions."
The "experiential marketing platform" at Fair Park has formerly been affiliated with Gexa, Superpages, and Smirnoff. "Starplex," its most recent name, was actually closer to its original title of the "Coca-Cola Starplex Amphitheatre." While the name Dos Equis Pavilion will be worked into the venue's logo, and into signage "including façade, box office and LED displays," they can't brand your mind, man. Call it whatever you want. They'll never take that magical 2008 Radiohead show you watched from the lawn away from you.