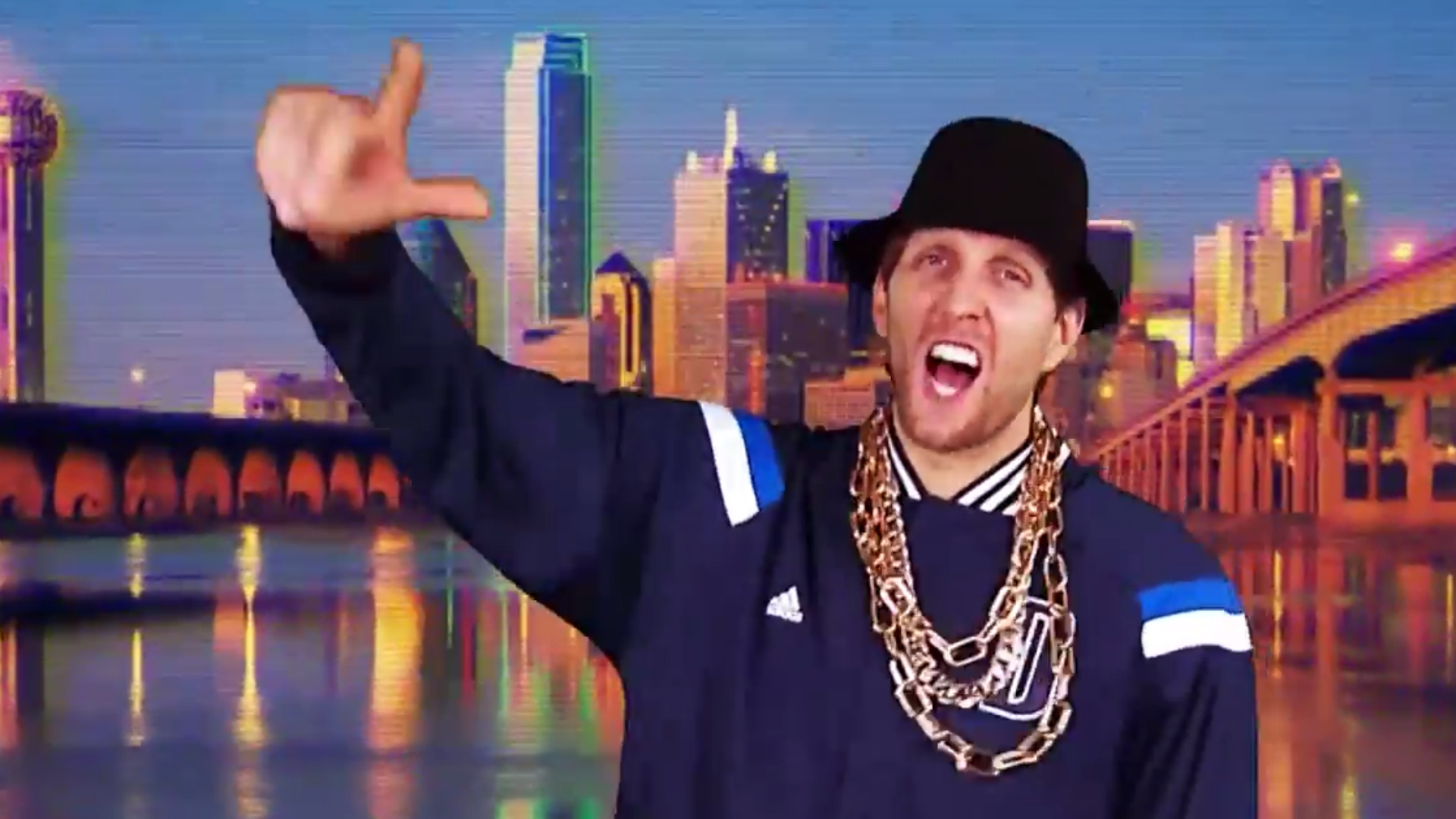 Dirk has been playing through ankle pain all season, yet still played the most games of anyone in their 20th year. He probably could have played the remaining three games, but since the Mavs more or less accidentally won against Portland on Tuesday night, it's more important 1) for Dirk to start getting healthy now and 2) for the Mavs to do whatever possible to lose out. So this morning he had surgery.
My dude plans to fulfill the second and final year of his contract and come back for the 2018-19 season. He could possibly retire this summer if his body decides to cash in its 401(k) but the smart bet is he plays. And if he plays, he will likely look much like he did this season: not the Dirk you 100-percent remember but still insanely efficient and capable of occasional greatness. I don't want to think about the end so let's not talk about it. Instead, the next milestone.
Dirk finishes 2017-18 with 31,187 points, which is 232 behind the next big name on the all-time scorers list, Wilt Chamberlain. LeBron James is now more likely to pass Wilt first (he's 494 points behind as of this morning), but The Big German should get there somewhere around his 19th game of the season. My quick math works out to 19.3 games in, so if I had to guess I would say he gets it early in the third quarter of his 20th game. Jumper, right baseline.
That's probably the last skin he can put on the wall. After Chamberlain (and LeBron), the next plateau is Michael Jordan, who sits at 32,292 career points. If Dirk maintained his exact numbers from this season — 12 pt. avg. in 77 games — he wouldn't quite get there, finishing with 32,111. Obviously, still amazing. And I don't think even Don Nelson would have confidently predicted the guy with the floppy undercut and two big hoop earrings who showed up at that first press conference in 1998 would score more than 32,000 points and still be playing in 2019.
[clears throat for five solid minutes; takes a breath so deep I make plants die]
I SEE YOU, BIG GERMAN!
Get the D Brief Newsletter
Dallas' most important news stories of the week, delivered to your inbox each Sunday.