Dallas: The City That Hates Pedestrians, Pt. 3
In the Cedars, a sidewalk disappears.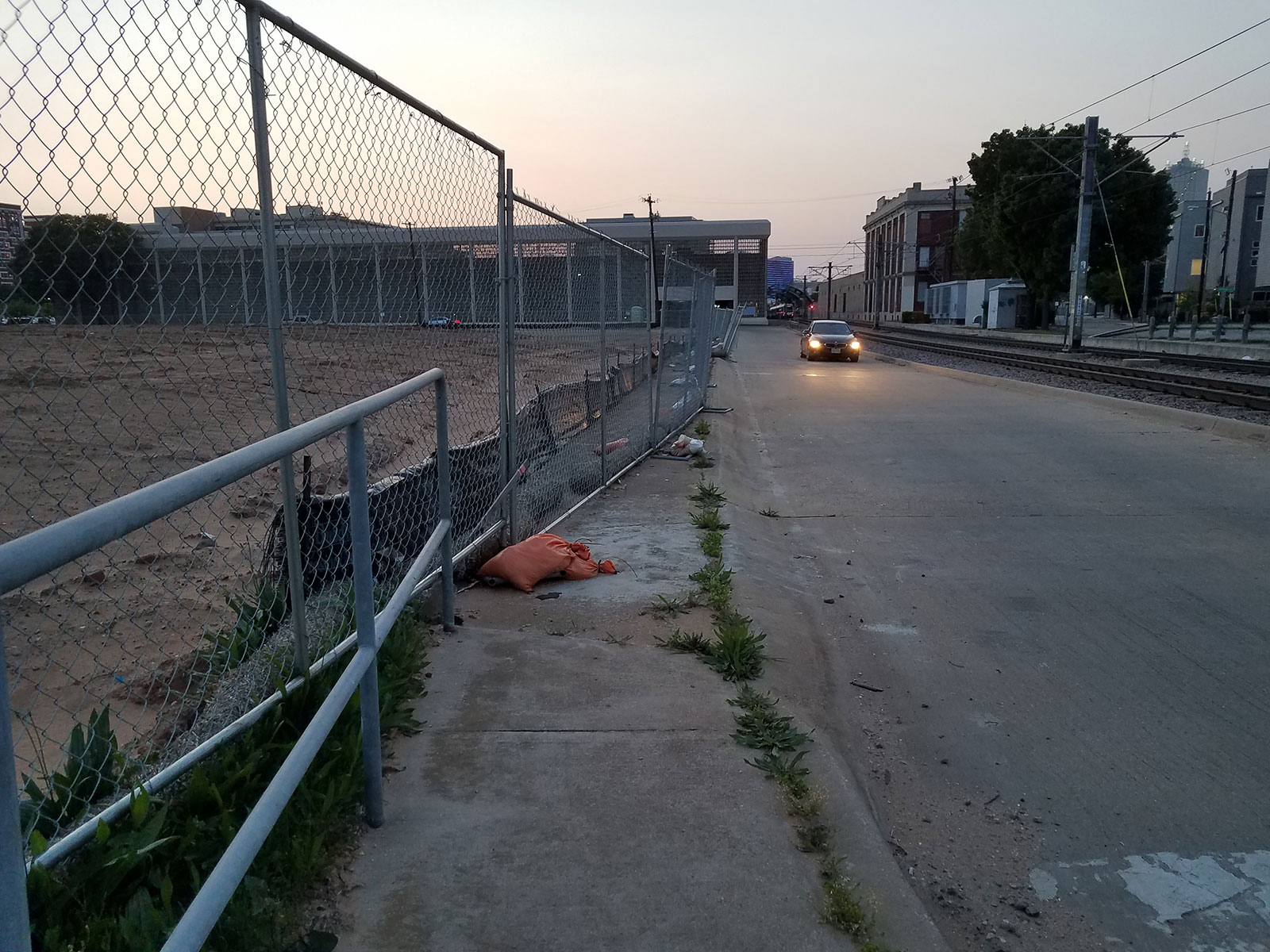 For this third installment in a series, we take you away from downtown Dallas, south to the happening neighborhood of The Cedars.
Here we see Wall Street, about where it meets Beaumont Street. To the left, a fence surrounding a construction site gradually erases the sidewalk. To the right, DART rail tracks. Center, a one-way street. Not pictured: A man whose walk from Lee Harvey's to the Alamo Drafthouse on Lamar just got trickier.
---
Send your photo evidence of Dallas hating pedestrians to [email protected] For more in this series, go here.