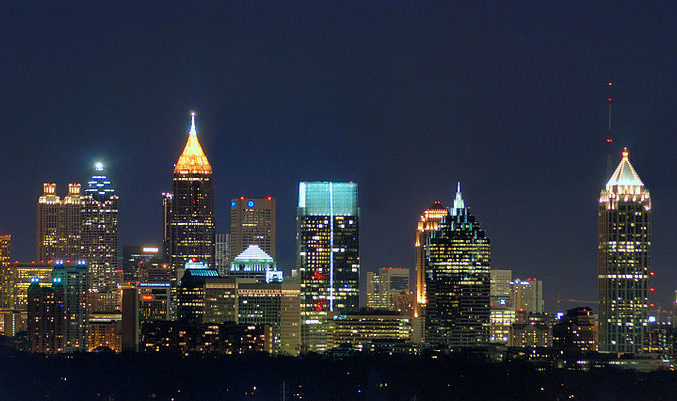 Atlanta Is Dallas' Twin City
At least when it comes to jobs.
Atlanta and Dallas have a lot in common. Big airports. Hot and humid and endless summers. Sprawl. TV shows named after them.
According to a New York Times analysis of employment listings on Indeed.com, the cities also have remarkably similar job mixes, a metric that may play well with job-seekers looking for a fresh start in a new place. By this measure, in fact, Dallas and Atlanta are so similar that they're used to illustrate the whole point of the analysis.
One reliable measure of how similar two cities are is their job mix, which reflects both local advantages and history (coal, a port, great universities) and local demand (a young population that needs teachers, or an older population that needs nurses).
The most similar pairing of American metropolitan areas, based on all job postings on Indeed.com in 2017, is Dallas and Atlanta. Both have unusually high concentrations of property accountants, security consultants and front office managers, and low concentrations of clinical nurses, home health aides and assistant professors.
According to the Times analysis, Dallas' relatively diverse mix of job openings is pretty representative of the United States itself. The list of Dallas' other "twin cities" for jobs includes several familiar rivals for corporate relocations.
Dallas shares a high number of job listings for "retail solutions consultants" with Chicago, "insurance producers" with Denver. In Philadelphia, named elsewhere in the analysis as the "Northeastern" Dallas, it's "tax analysts."
Sick of Dallas, but not that sick of Dallas? Fleeing a broken relationship or a family feud, but need to go somewhere with jobs in your field? Maybe you're a filmmaker looking to cash in on some of the sweet Georgia film production incentives so sorely lacking in Texas, or you just really like trees, Coca-Cola, and 2 Chainz. Head to Atlanta: Dallas but not Dallas!