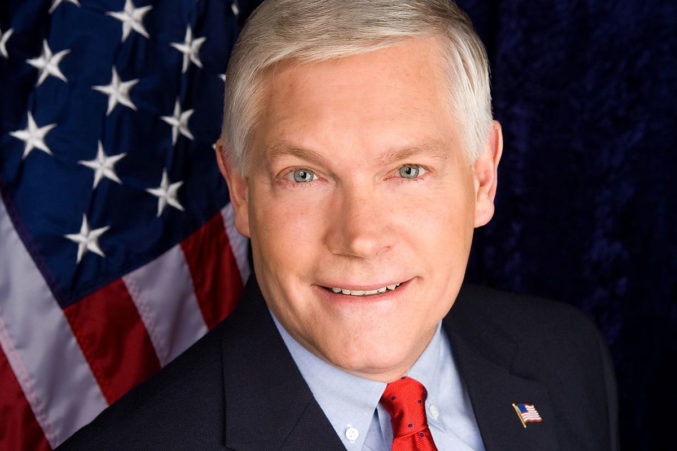 Pete Sessions Does Not Want Anyone Smoking Weed, Ever
A new Politico story details how the North Dallas congressman has waged a personal crusade against the reform of federal marijuana laws.
Politico ran a story this week on "Washington's most powerful anti-pot official," one Rep. Pete Sessions, representing much of northern Dallas County and working to thwart the legalization of that sticky green, medicinal or otherwise.
Sessions has quietly waged his war on reefer even as public support for legalizing marijuana has grown, in Texas and elsewhere. Politico notes that this could be used against him as he prepares to defend his congressional seat against a Democratic challenger this fall. Along with Attorney General Jeff Sessions (no relation), the congressman may be the biggest human barrier to the reform of federal marijuana laws.
What Pete Sessions has, however, that Jeff Sessions doesn't have is the power to change laws. Very quietly, but with implacable efficiency, Pete Sessions has used his position as the chair of the House Rules Committee to stymie or roll back amendments that protected legal marijuana in the 29 states that have approved it (30 states if you count Louisiana). States that have grown increasingly dependent on tax revenue from newly legal marijuana businesses, and investors who are pumping millions into an industry that is projected to hit $28 billion globally by 2024, have sought assurances that federal authorities wouldn't try to invoke national drug law that still classifies marijuana as one of the most serious of all illegal drugs. Short of changing federal drug law, legislators in the states with forms of legal pot have sought the next best protection: using the power of the purse to curtail enforcement. But Sessions, with the approval of House leadership, has thwarted his colleagues. He neutralized one amendment that sailed through with a comfortable bipartisan majority and smothered others that would pass if they were ever allowed to see the light of day.

So far, the only people who have complained are the legislators whose amendments he has torpedoed and pro-marijuana lobbyists. That criticism has never troubled Sessions in his 21-year career (representing two districts). But recent polling indicates that 83 percent of Texas voters now favor legalizing medical marijuana, and that seems to be feeding a nascent campaign to use Sessions' anti-marijuana influence against him in the 2018 midterm election. Even some Texas Republicans think his zealousness on the issue violates essential conservative principles of less government. "He's got this personal viewpoint; he's just personally against it. And there's nothing that's going to change his mind," said Zoe Russell, of Republicans Against Marijuana Prohibition (RAMP). "That's the absolute worst of big government."