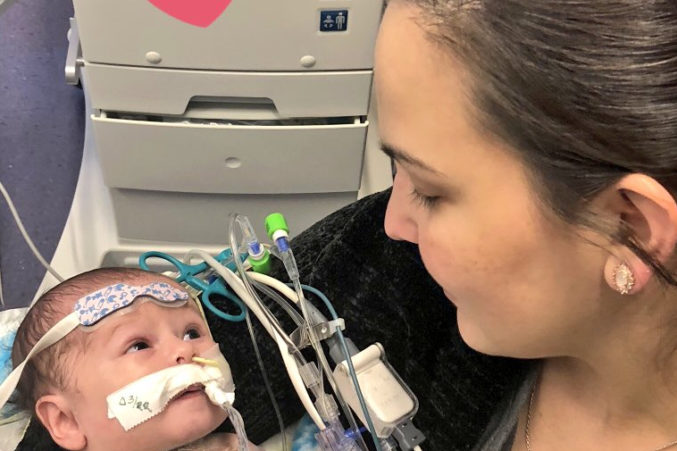 Olivia Solis Is Fighting for Her Life
Hug your kid today.
You might remember Miguel Solis from the podcast we did with him. The DISD trustee is one of those people who, when you meet him and hear his story and learn what he's doing, you just think, "I'm lazy." He's one of the most badass people in Dallas.
On February 22, Miguel and his wife Jacqueline had a daughter named Olivia. She has a heart defect and has been in the neonatal ICU pretty much since the day she was born. She's had several surgeries and is fighting for her life. Yesterday her mom got to hold her for the first time since she was two days old. If you've got kids, this video should remind you to give them a big hug today. And if you're so inclined, here's Olivia's GoFundMe page. As you can imagine, her medical bills are mounting.
For those of you who would like to experience this special moment with us, I have included a video for you.

*Disclaimer: Lots of wires and tubes being moved around but we promise, all of them are keeping her strong and fighting. #LivStrong pic.twitter.com/IK1pBQUkii

— Miguel Solis (@TrusteeSolis) March 21, 2018