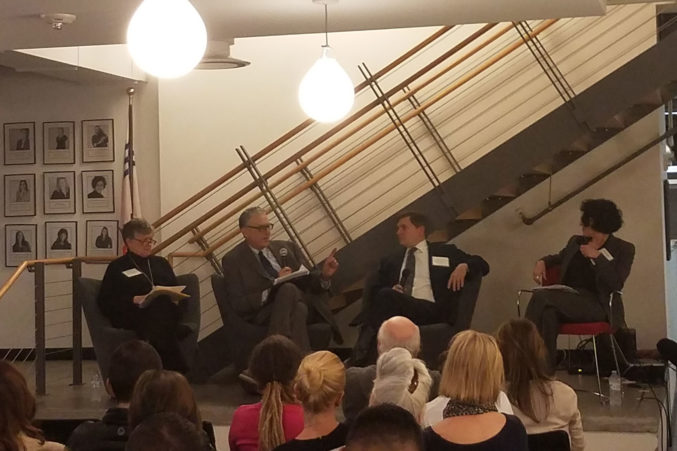 New Podcast: What Reforms Will the Next DA Make?
It appears that former Judge John Creuzot will face Faith Johnson in the November election for district attorney. Hear four experts explore how the system might change.
Last night, former Judge John Creuzot narrowly edged out another former judge, Elizabeth Frizell, for the Democratic nomination for Dallas County's district attorney. And we're talking by a thread: 516 total votes and about half a percentage point separated the two, according to the county's most recent results. However, Frizell has yet to concede. With about 111,000 total votes, turnout was more than double than each of the last three Democratic DA primaries—although Craig Watkins ran unopposed in 2010 and 2014. In 2006, when Watkins had two opponents, the race garnered about 31,000 votes.
The race has attracted national attention, as we've told you, from both the American for Civil Liberties Union and noted activist Shaun King, who helped raise $100,000 for Frizell just before the primary. District attorney races are typically sleepy local affairs, promoted by longtime party officials and looked at with interest by community leaders and local media—but not much else. More than 80 percent of all district attorneys run unopposed. But the win in Philadelphia of criminal justice reformer Larry Krasner has opened the eyes of many to the potential of the local district attorney to changing how criminal justice is doled out.
In Dallas County, the ACLU pounded pavement for weeks, knocking on doors and handing out fliers and urging residents to consider voting in the primary. (It did not endorse either candidate.) In San Antonio, liberal billionaire and GOP boogeyman George Soros backed a PAC that sent $1 million to defense attorney Joe Gonzales in his race for Bexar County's DA. Gonzales won.
Last week, here at D Magazine, we held a happy hour with four people who are incredibly knowledgeable of how criminal justice works in Dallas County. Terri Burke, the director of the ACLU of Texas, gave insight on the cash bail system here, which the ACLU is currently suing the county over.
The group says it violates due process by keeping the accused behind bars if they're too poor to afford their bail. Ron Stretcher, the former director of criminal justice administration at Dallas County, discussed determining the difference between those who need mental health treatment and those who need to be punished. Toby Shook, a prosecutor-turned defense attorney, gave insight about how district attorneys shape what gets tried and what doesn't. The whole chat was moderated by Pam Metzger, the director of SMU's Deason Family Criminal Justice Reform Center, who brought invaluable perspective from her years as an attorney in New Orleans and now as a research director of reforming the system.
We wrote about the event last week and I'm posting the Podcast today after the jump.
It's interesting to listen to because it sums up why these district attorney races have become so interesting to national forces. Keep in mind, Soros isn't the only big-money donor pushing reform efforts, and the interest spans both sides of the aisle. Darwin and Doug Deason, who the Deason center is named after, are major Republican donors and also sink significant cash in researching criminal justice reform. The Koch brothers fall into that same category.
In November, if his win sticks, Creuzot will face Faith Johnson, a Republican who was appointed by Greg Abbott after Susan Hawk's exit. Johnson's office has indicted six police officers related to their use of force, and she'll use the argument that she re-established stability in an office marked by chaos under her predecessor. Creuzot is widely known for his early adoption of diversion courts that favored treatment over punishment for nonviolent offenders.
Whoever occupies the highest law enforcement position in the county will bring the power of decisions about bail reform, diversion courts, the death penalty, and reckoning with how to treat those who are accused of crimes but suffer from addiction and mental illness.
They are all topics explored in this Podcast.