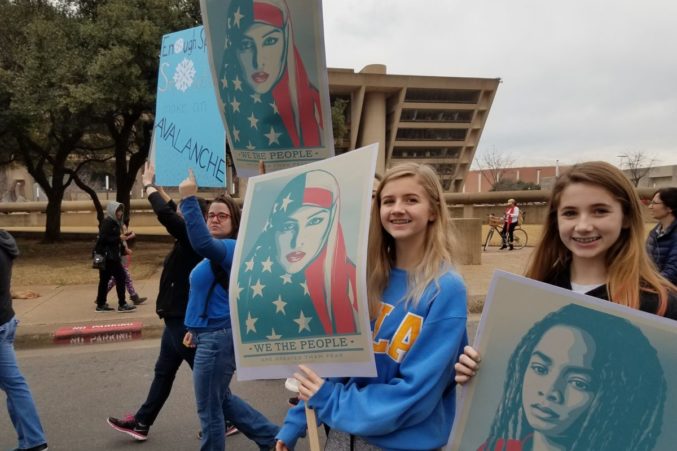 Despite Spring Break, Dallas Area Students Plan to Rally for Gun Control
With school out, few Dallas students are participating in a national walkout today. But many of them are still joining a growing youth movement against gun violence.
The timing of spring break means that very few Dallas area students are participating in today's nationwide school walkout protesting inaction over gun violence, although WFAA reported that students at Coppell, Denton, Flower Mound, and McKinney high schools had planned to "walk-in."
It doesn't mean that North Texas high school students are uninterested in activism, or in advocating for gun control legislation. More than 600 students walked out on Southlake Carroll campuses last week. Students in McKinney beat them to it in late February, and are planning another walkout on April 20, the 19th anniversary of the Columbine High School shootings.
Student organizers with March For Our Lives Dallas (shouted out recently on the popular left-leaning podcast Pod Save America) are also planning a March 24 rally in downtown Dallas, coordinating with similar marches across the country "in support of common sense gun laws." So don't let spring break fool you into thinking the kids here don't care.