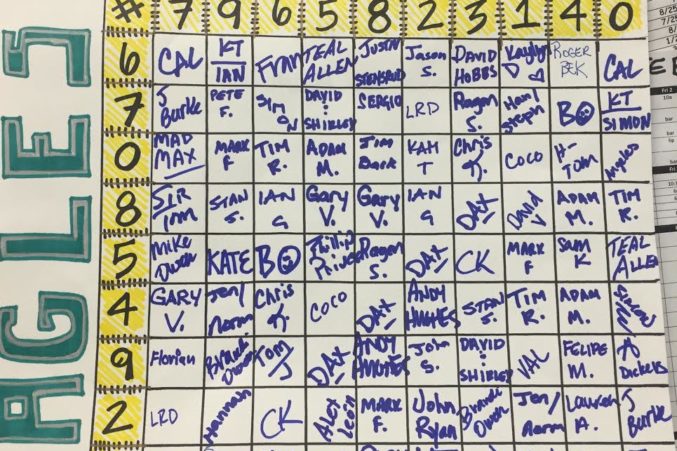 Where Was the Richest Super Bowl Squares Game in Dallas?
Just wondering
Once upon a time, back when D Magazine had an office across the street from a certain steakhouse, I bought a Super Bowl square at that steakhouse for $100. Well, actually, I bought half a square, splitting it with a coworker. That still seemed an irresponsible wager on my part. I can't recall which teams played that year, but with seconds to go in the third quarter and our square about to pay off, one team went for two points after a touchdown, when clearly the extra point was the right move, and I got screwed out of $1,000.
Thinking about that hosing, and also thinking about how I dominated the Super Bowl squares game at my house party last night, where the squares went for $3, I got to wondering where in Dallas the richest game went down. Surely there's a country club that sold $1,000 squares. Maybe $5,000?
If you don't want your name in the comments, email me directly. I won't rat you out.