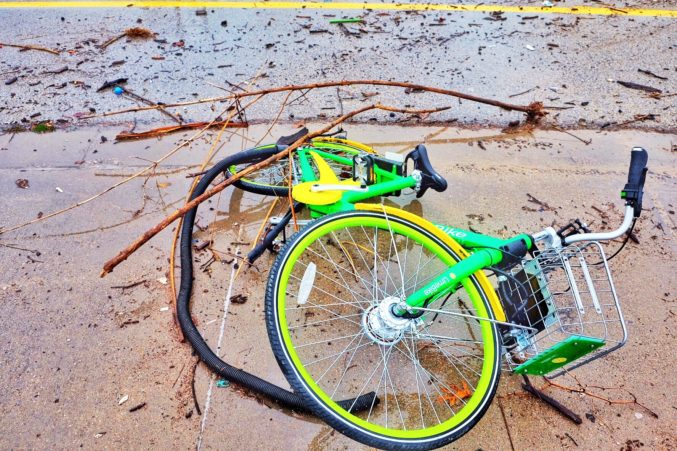 This Rain Will Not Dampen the Share Bike Apocalypse
This is getting wheelie bad.
If you're a D Magazine subscriber, you already have the March issue, and you've already seen Eve Hill-Agnus' great feature on Old Koreatown and the gustatory delights offered thereat. Steven Visneau did all the photography for the piece.
Yesterday, he was taking pictures of something a little different. In his free time, Steve (aka "The Viz," aka "The Second Shooter," aka "The Bearded Bro From Old Lake Highlands," aka "That Guy Who Used to Play Drums for a Band Called Soakin' Wet") likes to wander around White Rock Lake and parts of the Trinity River. Here's a sample of what he saw yesterday while doing just that: